Sales Associate_BeNeLux (m/f/d)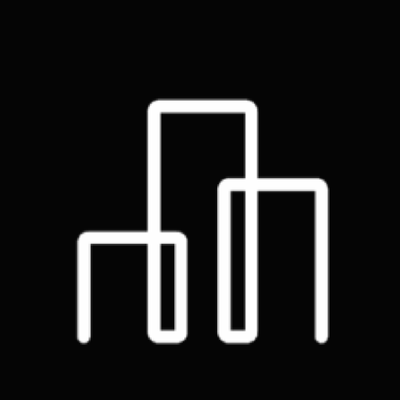 Advanced Microgrid Solutions
Sales & Business Development
Amsterdam, Netherlands
Posted on Tuesday, September 5, 2023
About Fluence: Fluence Energy, Inc. (Nasdaq: FLNC) is a global market leader in energy storage products and services, and optimization software for renewables and storage. With a presence in over 47 markets globally, Fluence provides an ecosystem of offerings to drive the clean energy transition, including modular, scalable energy storage products, comprehensive service offerings, and the Fluence IQ Platform, which delivers AI-enabled SaaS products for managing and optimizing renewables and storage from any provider. Fluence is transforming the way we power our world by helping customers create more resilient and sustainable electric grids.
OUR CULTURE AND VALUES
We are guided by our passion to transform the way we power our world. Achieving our goals requires creativity, diversity of ideas and backgrounds, and building trust to effect change and move with speed.
We are Leading
Fluence currently has thousands of MW of energy storage projects operated or awarded worldwide in addition to the thousands of MW of projects managed by our trading platform—and we are growing every day.
We are Responsible
Fluence is defined by its unwavering commitment to safety, quality, and integrity.
We are Agile
We achieve our goals and meet our customer's needs by cultivating curiosity, adaptability, and self-reflection in our teams.
We are Fun
We value the diversity in thought and experience of our coworkers and customers. Through honest, forthcoming, and respectful communications we work to ensure that Fluence is an inclusive and welcoming environment for all.
Tasks:
- Opportunity origination and filtering
- Assessing and prioritizing sales opportunities using strategic selling criteria.
- Support data driven decision making via Salesforce and other reporting/CRM tools.
- Technical and commercial support during sales process
- Become a subject matter expert across all elements of Fluence's technology, able to answer a range of technical queries on our hardware, software, and services offerings.
- Bid preparation
- Coordinate the development of full proposals and tender responses to customers (with support from specialist Fluence groups) to a high standard
- Regular customer engagement. Building lasting rapport and client relationships for driving long term business.
Link to Fluence Core Values
Leading
Take ownership of giving customers a great first impression. Drive change in the sales organization by using data analysis to inform process improvement opportunities.
Agile
Strive to continuously improve, be intellectually curious and be adaptive to our customers' needs. Willingness to support other team priorities as they arise.
Responsible
Responsibility for screening opportunities and the development of sales and project proposals for Fluence energy storage products and services.
Fun
Enjoy solving one of the most challenging engineering problems of our time and helping to transform the way we power our world
SKILL REQUIREMENTS
-Some relevant battery-energy storage experience with the desire to quickly learn a lot more.
-Strong verbal and written communication skills in fluent English. Preference will be given for a second Benelux language (Dutch/Flemmish or French).
-A great analytical eye and attention to detail. Interest in technology and its applications.
-The adaptability to learn from what works and doesn't and course-correct quickly.
-Comfort with the freedom of working collaboratively in a remote team environment.
- Some demonstrable knowledge and interest in the energy storage competitive landscape
Connection to Fluence Competencies:
Delivering Excellence
Maintain high quality of written and verbal responses to customers to provide clarity and manage expectations
Thriving together
Facilitate long and meaningful client relationships and build a strong internal network
Fiercely Innovate
Contribute meaningful suggestions for improving the sales processes
Fluence IS AN EQUAL OPPORTUNITY EMPLOYER and fully subscribes to the principles of Equal Employment Opportunity to ensure that all applicants and employees are considered for hire, promotion, and job status without regard to race, color, religion, sex, national origin, age, disability, veteran status, sexual orientation, marital or familial status.