Principal Systems Engineer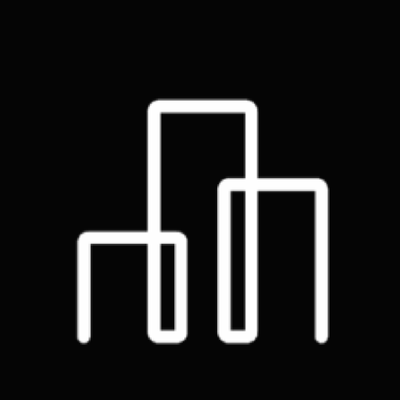 Advanced Microgrid Solutions
Software Engineering
Alpharetta, GA, USA
Posted on Friday, September 1, 2023
Fluence (Nasdaq: FLNC) is a global market leader in energy storage products and services and digital applications for renewables and storage. With a presence in 30 global markets, Fluence provides an ecosystem of offerings to drive the clean energy transition, including modular, scalable storage products, comprehensive service offerings, and the Fluence IQ platform, which delivers AI-enabled digital applications for managing and optimizing storage and renewables. The company is transforming the way we power our world by helping customers create more resilient and sustainable electric grids. For more information, please visit
fluenceenergy.com
.
OUR CULTURE AND VALUES
We are guided by our passion to transform the way we power our world. Achieving our goals requires creativity, diversity of ideas and backgrounds, and building trust to effect change and move with speed.
We are Leading
Fluence currently has thousands of MW of energy storage projects operated or awarded worldwide in addition to the thousands of MW of projects managed by our trading platform—and we are growing every day.
We are Responsible
Fluence is defined by its unwavering commitment to safety, quality, and integrity.
We are Agile
We achieve our goals and meet our customer's needs by cultivating curiosity, adaptability, and self-reflection in our teams.
We are Fun
We value the diversity in thought and experience of our coworkers and customers. Through honest, forthcoming, and respectful communications we work to ensure that Fluence is an inclusive and welcoming environment for all.
As a Principal Systems Engineer at Fluence, you will:
Lead and support program execution through the full project lifecycle, from requirement development, architecture development and trades, specification development, requirements verification, compliance assessment, and operations.
Mentor team members and supervise work processes to ensure development of high-quality deliverables across a wide scope of commitments.
Champion the Fluence Responsible value: ensure the Fluence designs are quality products that include appropriate engineered safety features.
Lead program design reviews and support configuration management and engineering review boards, model based system Engineering (MBSE) efforts, technical planning, system integration and risk/opportunity management.
Develop new tools, implement processes, provide feedback, and work with other stakeholders to ensure continuous improvement of the technology/engineering/ delivery value stream.
Support, lead, and facilitate internal and external Root Cause Analysis, Lessons Learned, and Management of Change Activities. This work will be done in conformance with an internal quality program certified to ISO 9001 with an emphasis on continuous improvement.
Represent Fluence in-person and through written material with customers and representatives of key supply chain or service partners.
Perform system design and trade studies - high level concept trades to support detail design efforts.
What will our ideal candidate bring to Fluence?
The preferred candidate will have a background in electrical engineering, power systems, or controls systems and product development in the power conversion and/or renewables space, qualified electrical worker training, a minimum of an undergraduate degree and 15+ years of work experience and prior experience leading a team of engineers. Experience with solar and/or energy storage is strongly preferred.
Bachelors or Masters Degree in Electrical Engineering, Systems Engineering or other STEM related field.
15+ years of professional work experience as a design engineer, systems engineer, or project engineer in the electric power industry.
Leadership & supervisory experience in electric power industry (Storage, Solar, Wind, Hydro, Coal, Gas).
Ability to work in a manner consistent with the Fluence values of Leading, Agile, Responsible, and Fun.
Proven track record of employing indirect leadership to gain alignment from stakeholders across an organization.
Proven success on challenging projects where you made key contributions while demonstrating ownership, creativity, and initiative.
Demonstrated ability and interest in engineering design; ability to write specifications, design guidelines, and work plans for others to implement.
Strong written and oral communication skills, including the ability to present ideas and suggestions clearly and effectively to internal and external audiences.
Successful track record of business process management to include project reporting/management, work execution, procure to pay, change management, workforce development, and planning.
Extensive familiarity with new product development process and the role of Systems Engineers; such as requirements authoring and decomposition.
Desire to learn new skills, business applications and equipment platforms.
Knowledge on DFMEA work scope
Competence in MS Word, Excel, PowerPoint, and Outlook.
Travel requirements: up to 20%, including international travel.
Preferred: Knowledge of battery energy storage systems, including knowledge/experience with grid qualification of ancillary services.
Plus: Prior knowledge/experience with Fluence product offerings
Fluence IS AN EQUAL OPPORTUNITY EMPLOYER and fully subscribes to the principles of Equal Employment Opportunity to ensure that all applicants and employees are considered for hire, promotion, and job status without regard to race, color, religion, sex, national origin, age, disability, veteran status, sexual orientation, marital or familial status.