Vice President of Digital Enterprise Transformation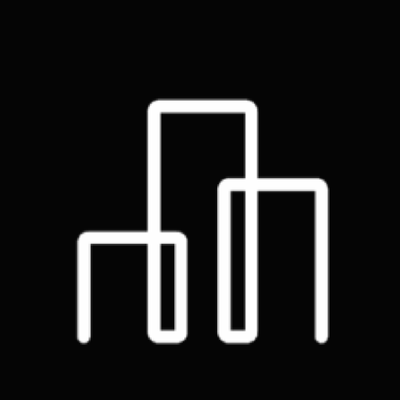 Advanced Microgrid Solutions
San Francisco, CA, USA
Posted on Thursday, August 31, 2023
Fluence (Nasdaq: FLNC) is a global market leader in energy storage products and services and digital applications for renewables and storage. With a presence in 30 global markets, Fluence provides an ecosystem of offerings to drive the clean energy transition, including modular, scalable storage products, comprehensive service offerings, and the Fluence IQ platform, which delivers AI-enabled digital applications for managing and optimizing storage and renewables. The company is transforming the way we power our world by helping customers create more resilient and sustainable electric grids. For more information, please visit
fluenceenergy.com
.
OUR CULTURE AND VALUES
We are guided by our passion to transform the way we power our world. Achieving our goals requires creativity, diversity of ideas and backgrounds, and building trust to effect change and move with speed.
We are Leading
Fluence currently has thousands of MW of energy storage projects operated or awarded worldwide in addition to the thousands of MW of projects managed by our trading platform—and we are growing every day.
We are Responsible
Fluence is defined by its unwavering commitment to safety, quality, and integrity.
We are Agile
We achieve our goals and meet our customer's needs by cultivating curiosity, adaptability, and self-reflection in our teams.
We are Fun
We value the diversity in thought and experience of our coworkers and customers. Through honest, forthcoming, and respectful communications we work to ensure that Fluence is an inclusive and welcoming environment for all.
The VP of Digital Enterprise Transformation (S4/Hana ERP) will be responsible for leading the global digital transformation initiatives for the organization, specifically related to the strategy, implementation, and adoption of SAP S4 Hana. You will work closely with key senior leaders, business stakeholders, cross-functional, technical, and consulting teams to ensure all phases of the Enterprise Transformation (S4/Hana) initiative are delivered successfully - on time, budget, quality, and adoption. This role will directly report to the Chief Information Officer at Fluence.
As the Vice President of Digtial Transformation at Fluence, you will:
Strategic Leadership: Develop and implement a comprehensive digital transformation strategy, focusing on the successful integration of S4/Hana ERP solutions into our energy ecosystem. Experience with high visibility large scale global programs, influencing and presenting to Senior Leaders Drive innovation and position Fluence Energy as a market leader in sustainable energy solutions.
Engagement: Collaborate closely with our cross-functional business teams, including supply chain and Finance, to understand their unique challenges and tailor ERP solutions that perfect their energy storage and management processes. Be a trusted advisor throughout the transformation journey.
Project Management: Oversee the end-to-end delivery of digital transformation projects, ensuring seamless planning, resource allocation, budget management, risk mitigation, and adherence to project timelines and quality standards. Monitor and report on the progress of digital transformation initiatives to senior leadership.
Team Leadership: Inspire and mentor a high-performing team of digital transformation experts, consultants, and project managers. Foster a culture of collaboration, continuous learning, and innovation. Your team will have 2 - 3 direct reports and responsible for 20 - 100 at peak implementation.
Industry Thought Leadership: Stay at the forefront of energy industry trends, emerging technologies, and regulatory changes. Translate insights into actionable strategies to drive transformative solutions for our clients.
Quality Assurance: Implement best practices and methodologies to ensure the highest levels of quality, security, and compliance in our digital transformation services. Collaborate with other teams to identify and mitigate potential risks associated with the implementation of global SAP S4/Hana. Ensure that the ERP system is in compliance with relevant regulations and standards.
Cross-functional Collaboration: Collaborate closely with our sales, engineering, and research teams to integrate digital transformation services seamlessly into our overall product and service offerings.
What wil you bring to Fluence?
10+ years of experience in managing multiple, large global cross-functional teams or projects, influencing senior level management and key stakeholders.
Minimum of 7 years of experience in digital transformation, with a focus on SAP S4/Hana implementation.
Exceptional leadership capabilities with a demonstrated ability to inspire and motivate cross-functional teams. Proven experience in driving change management and organizational transformation.
Excellent communication and interpersonal skills, with the ability to engage with stakeholders at all levels, from clients to C-suite executives.
Strong analytical and problem-solving skills.
Experience in change management and stakeholder engagement.
Knowledge of industry best practices and emerging trends in digital transformation and SAP S4/Hana implementation.
Experience in managing and leading large-scale digital transformation projects.
Exceptional leadership capabilities with a demonstrated ability to inspire and motivate cross-functional teams. Proven experience in driving change management and organizational transformation.
A natural inclination for innovation, staying ahead of industry trends, and using emerging technologies to create value for our clients and Fluence.
What is nice to have?
Energy Expertise: Deep understanding of the energy sector, including energy storage, renewable energy integration, and utility operations. Prior experience working with utilities or energy companies is highly desirable.
Education: Bachelor's or Master's degree in Business, Engineering, or a related field. Additional certifications in project management and ERP technologies are advantageous
Fluence is more than just a company; it is a movement towards a sustainable future. As the Vice President of Digital Enterprise Transformation , you will have a unique opportunity to drive positive change and revolutionize the global energy landscape. We offer a collaborative and inclusive work environment that fosters creativity, innovation, and continuous growth.
Fluence IS AN EQUAL OPPORTUNITY EMPLOYER and fully subscribes to the principles of Equal Employment Opportunity to ensure that all applicants and employees are considered for hire, promotion, and job status without regard to race, color, religion, sex, national origin, age, disability, veteran status, sexual orientation, marital or familial status.