Senior Legal Counsel (Supply Chain)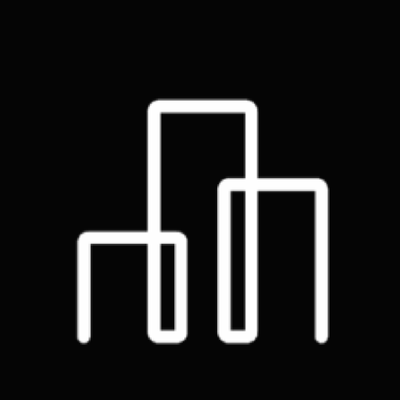 Advanced Microgrid Solutions
Legal, Operations
Bengaluru, Karnataka, India
Posted on Friday, August 25, 2023
About Fluence: Fluence Energy, Inc. (Nasdaq: FLNC) is a global market leader in energy storage products and services, and optimization software for renewables and storage. With a presence in over 47 markets globally, Fluence provides an ecosystem of offerings to drive the clean energy transition, including modular, scalable energy storage products, comprehensive service offerings, and the Fluence IQ Platform, which delivers AI-enabled SaaS products for managing and optimizing renewables and storage from any provider. Fluence is transforming the way we power our world by helping customers create more resilient and sustainable electric grids.
OUR CULTURE AND VALUES
We are guided by our passion to transform the way we power our world. Achieving our goals requires creativity, diversity of ideas and backgrounds, and building trust to effect change and move with speed.
We are Leading
Fluence currently has thousands of MW of energy storage projects operated or awarded worldwide in addition to the thousands of MW of projects managed by our trading platform—and we are growing every day.
We are Responsible
Fluence is defined by its unwavering commitment to safety, quality, and integrity.
We are Agile
We achieve our goals and meet our customer's needs by cultivating curiosity, adaptability, and self-reflection in our teams.
We are Fun
We value the diversity in thought and experience of our coworkers and customers. Through honest, forthcoming, and respectful communications we work to ensure that Fluence is an inclusive and welcoming environment for all.
The Legal Counsel (Supply Chain), will have an in-depth role in assisting, overseeing and
coordinating
legal matters associated with Fluence's Global Supply Chain operations. Your roles and responsibilities will include the negotiation, review, drafting and managing the contractual relationships with our supply chain partners, providing legal consultation on Contractual issues, rights and disputes, providing legal research and preparing legal documents
, s
trategically counsel our internal clients on legal matters, Identify legal or contractual issues and develop new approaches to resolve complex matters and interact with senior management regarding various corporate and business matters.
The role will be part of Fluence's Global Supply Chain Legal Department reporting to Fluence's Corporate Counsel situated on the East Coast of the United States. This position offers an opportunity to make a significant contribution to the effective, accurate and profitable operations of a global organization with the mission to change the way we power our world.
Requirements:
You are responsible, agile, leading and fun. (Hint: these are Fluence's core values, and we mean it. Seriously.)
You have a solid legal background with a minimum of 10 years of experience in drafting, interpreting, and negotiating supply, services, and manufacturing contracts. You have also seen and worked on a wide variety of other matters that come across the table of an in-house lawyer in a small legal department.
Ideally, you have some experience in supply chain, logistics, and manufacturing sectors. If your experience comes from the renewable energy or energy storage sector, we might think you are very fancy indeed.
You have a great grasp of transactional risk and mitigation measures and a firm sense of how to make the seemingly impassable happen.
You are interested in IT, Legal Tech, and improving the processes of a legal department (and as a tangent – know the book about privacy).
You read legalese fluently, but you never, ever speak legalese. You enjoy boring your family and friends with your vast knowledge of legal matters that come up in the life of an international group of companies.
You probably began your career by laboring happily in a swanky law firm or have been exposed to the joy of an in-house legal department.
You have excellent judgment, both in business and interpersonal matters, except you like lawyers. You can win the day for your client, and the other side thinks you're awesome. People sometimes tell you "Wow, I didn't know lawyers could be cool."
You have good working knowledge of applicable local standards, codes and regulations
You have impeccable ethics and a commitment to compliance and safety. (We don't make jokes about compliance or safety.)
You exude strong interpersonal skills, flexibility and a highly self-motivated work style. In a room full of industrial-grade rock stars, you'll blend in like a chameleon.
Fluence IS AN EQUAL OPPORTUNITY EMPLOYER and fully subscribes to the principles of Equal Employment Opportunity to ensure that all applicants and employees are considered for hire, promotion, and job status without regard to race, color, religion, sex, national origin, age, disability, veteran status, sexual orientation, marital or familial status.