Sales Engineer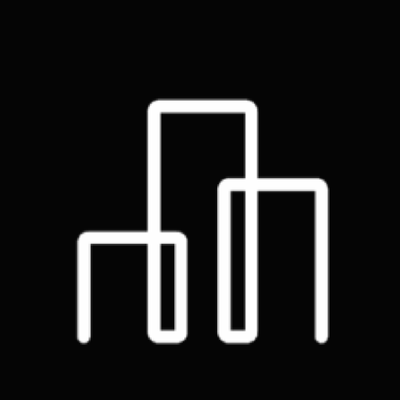 Advanced Microgrid Solutions
Sales & Business Development
San Francisco, CA, USA
Posted on Saturday, August 19, 2023
Fluence (Nasdaq: FLNC) is a global market leader in energy storage products and services and digital applications for renewables and storage. With a presence in 30 global markets, Fluence provides an ecosystem of offerings to drive the clean energy transition, including modular, scalable storage products, comprehensive service offerings, and the Fluence IQ platform, which delivers AI-enabled digital applications for managing and optimizing storage and renewables. The company is transforming the way we power our world by helping customers create more resilient and sustainable electric grids. For more information, please visit
fluenceenergy.com
.
OUR CULTURE AND VALUES
We are guided by our passion to transform the way we power our world. Achieving our goals requires creativity, diversity of ideas and backgrounds, and building trust to effect change and move with speed.
We are Leading
Fluence currently has thousands of MW of energy storage projects operated or awarded worldwide in addition to the thousands of MW of projects managed by our trading platform—and we are growing every day.
We are Responsible
Fluence is defined by its unwavering commitment to safety, quality, and integrity.
We are Agile
We achieve our goals and meet our customer's needs by cultivating curiosity, adaptability, and self-reflection in our teams.
We are Fun
We value the diversity in thought and experience of our coworkers and customers. Through honest, forthcoming, and respectful communications we work to ensure that Fluence is an inclusive and welcoming environment for all.
This position will be within the Fluence Digital business unit, formed following Fluence's acquisition of San Francisco-based start-up AMS. Fluence Digital's IQ platform uses artificial intelligence, advanced price forecasting, portfolio optimization and market bidding to ensure energy storage and flexible generation assets are optimally participating in wholesale electricity markets.
ABOUT THE POSITION:
The overarching goal of the US Sales Engineer is to help win new customers, and to set Fluence up for successful engagements that deliver value and delight customers throughout the entire customer journey. The Sales Engineer will work in partnership with the Business Development team to put together compelling business cases and proposals that explain and quantify the value Fluence's digital solutions can offer potential customers. The Sales Engineer will be the master of explaining "how it works" and helping potential customers understand the role Fluence's digital technologies can play in their operations.
The Sales Engineer will be skilled with collating data from multiple sources to generate analysis and present insights to potential customers, including data from wholesale electricity markets, and data from Fluence's own systems. Success in the role will be measured by the acceleration of our sales cycles, our speed and effectiveness in advising customers on pain points, and the upskilling of our Commercial team members.
The role will report to the Director of Business Development, with close interaction with Product, Data Science, Engineering, Strategy, and Operations teams.
Key role accountabilities include:
·
Creation of high-quality presentation materials illustrating how Fluence's digital product offerings address customers' needs and create value.
·
Engagement with customers on issue / pain point clarification, root cause identification, and solution formulation
·
Internal advocacy for new analytical tools and new product features, including requirements formulation
·
Partnership across the Fluence Digital organization on quality improvements, process streamlining, and scoping new opportunities
Key role responsibilities include:
Commercial enablement (50%):
·
Support the US business development team through engaging customers on their pain points and goals, and highlight how Fluence Digital can address them
·
Illustrating and quantifying the value Fluence Digital adds to a customer organization
·
Developing data-driven analyses of customer needs (e.g., warranty constraints), in order to provide feedback and recommendations
·
Driving the preparation of clear, impactful, and data-driven proposals
·
Conducting periodic reviews of Fluence Digital's offerings vs. our competition
·
Support the US Customer Success team by:
·
Supporting the handover of new customers from the Business Development team to the Customer Success team, by ensuring key commercial context and customer objectives are captured and communicated
·
Assisting with the triaging of complex customer issues
·
Developing and maintaining a customer knowledge center to respond to common questions and situations
·
Supporting the training of on-boarded customers
·
Supporting the reporting of performance metrics
Requirements collection (25%):
·
Collect data on customer requirements – frequency, importance, and impact – in order to support feature and offering prioritization
Project management / infrastructure (25%):
·
Represent the Business Development and Customer Success teams in internal product processes (e.g., Agile sprints): define objectives and metrics for success
·
Support the Product Management team by serving as the 'voice of the customer', in understanding and communicating customer workflows and dependencies
This individual is expected to travel 50% of the time with Business Development Managers.
What will our ideal candidate bring to Fluence? (Note: candidates without all of these skills are encouraged to apply)
Required skills
Accountability: able to be trusted with critical processes, deliverables, and deadlines
Autonomy: able to operate with limited supervision and in an environment of uncertainty
Business judgement: able to translate customers' issues into inputs and assumptions, and to convey relevant, actionable recommendations.
Communications: able to distill analytical prompts from ambiguous situations, to ask clarifying questions, and to tailor messaging content and media to the audience, objective, and context
Curiosity: skilled inquisitor and challenger of norms / customs
Data-driven: bias towards rigorous analysis, requiring the novel sourcing and usage of data, and towards the thorough vetting of findings.
Industry: attention to detail and a view towards continuous improvement
Interpersonal: able to build and manage strong relationships with team, cross-functional colleagues, and external stakeholders; able to influence and coach others
Leadership: able to scope out a project, convene resources, manage uncertainties / obstacles, and ensure satisfaction with the outcome
Problem solving: able to break down complex problems into models and frameworks, and to synthesize solutions and recommendations.
Preferred experience
Industry: power generation and / or marketing; software / SaaS
4+ years' experience leading data-driven analyses and synthesizing actionable recommendations.
Functions: management consulting, markets / fundamentals analysis, corporate strategy
Bachelor's degree in business or related field preferred but not required.
At Fluence we are dedicated to building a diverse, inclusive, and authentic workplace; if you are excited about this role but your past experience doesn't align perfectly with every qualification in the job description, we encourage you to apply!
Medical, Dental, Vision, Life and Pet Insurance
#energy #sustainability #inclusionmatters
In California, the standard pay range for this role is $120K - 150k annually. This range is specific to California and may not be applicable in other locations.
Fluence IS AN EQUAL OPPORTUNITY EMPLOYER and fully subscribes to the principles of Equal Employment Opportunity to ensure that all applicants and employees are considered for hire, promotion, and job status without regard to race, color, religion, sex, national origin, age, disability, veteran status, sexual orientation, marital or familial status.