Director of Product Management, Fluence Mosaic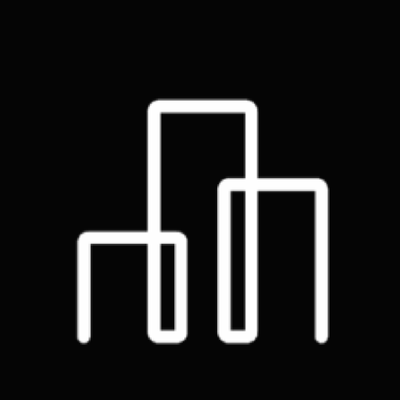 Advanced Microgrid Solutions
Product
San Francisco, CA, USA
Posted on Saturday, August 19, 2023
Fluence (Nasdaq: FLNC) is a global market leader in energy storage products and services and digital applications for renewables and storage. With a presence in 30 global markets, Fluence provides an ecosystem of offerings to drive the clean energy transition, including modular, scalable storage products, comprehensive service offerings, and the Fluence IQ platform, which delivers AI-enabled digital applications for managing and optimizing storage and renewables. The company is transforming the way we power our world by helping customers create more resilient and sustainable electric grids. For more information, please visit
fluenceenergy.com
.
OUR CULTURE AND VALUES
We are guided by our passion to transform the way we power our world. Achieving our goals requires creativity, diversity of ideas and backgrounds, and building trust to effect change and move with speed.
We are Leading
Fluence currently has thousands of MW of energy storage projects operated or awarded worldwide in addition to the thousands of MW of projects managed by our trading platform—and we are growing every day.
We are Responsible
Fluence is defined by its unwavering commitment to safety, quality, and integrity.
We are Agile
We achieve our goals and meet our customer's needs by cultivating curiosity, adaptability, and self-reflection in our teams.
We are Fun
We value the diversity in thought and experience of our coworkers and customers. Through honest, forthcoming, and respectful communications we work to ensure that Fluence is an inclusive and welcoming environment for all.
This position will be within the Fluence Digital business unit, formed following Fluence's acquisition of San Francisco-based start-up AMS. Fluence Digital's IQ platform uses artificial intelligence, advanced price forecasting, portfolio optimization and market bidding to ensure energy storage and flexible generation assets are optimally participating in wholesale electricity markets.
Location: Hybrid in San Francisco CA, Houston TX, Alpharetta GA or Arlington VA
We are seeking an accomplished and visionary leader to join our organization as the Director of Product Management
f
or Fluence Mosaic, our award-winning automated algorithmic bidding software for renewable energy asset. As a key member of our Product Management team, you will play a pivotal role in driving the success of Fluence Mosaic and maximizing commercial opportunities. As such, you would be responsible for managing the development and success of our company's products. You will work closely with cross-functional teams to ensure that product development aligns with the broader Fluence business strategy and meets customer needs along our product lines. In addition, you will play a critical role in executing the direction and vision of the Mosaic product roadmap as well as empowering the product team to provide valuable and viable solutions. As a Director of Product Management for Fluence Mosaic, you will create opportunities for individuals to submit ideas and share insights across the Company to produce a longer-term product strategy and roadmap reviews.
Responsibilities
· In close partnership with the Global Head of Digital Product Management and other product teams in the company, aid in defining and executing robust product development processes and practices
· Develop the Fluence Mosaic product roadmap to ensure delivery of products to customers
· Collaborate closely with cross-functional teams, including Engineering, Data Science, Design, Marketing, and Sales, to ensure seamless execution of the product roadmap and drive revenue growth.
· Bring differentiated products to the market that satisfy demand while creating, assessing, updating, and communicating a clear product vision and strategy.
· Evaluate growth options, assess new opportunities, and identify bottlenecks as global wholesale electricity markets evolve. This includes turning strategy into cross-functional aligned tactics for execution.
· Define and track key performance indicators (KPIs) to measure the success and impact of Fluence Mosaic. Utilize data-driven insights to make informed decisions, drive continuous improvement, and report progress to senior management.
· Identify and mitigate potential risks and challenges associated with product development and launch. Stay informed about industry regulations and standards to ensure compliance.
· Know how to identify root causes fast, provide solutions, and communicate clear explanations.
What does the ideal candidate bring to Fluence?
B.S. Degree in Electrical Engineering, Computer Engineering, Physics or other technical degree, advanced technical degree a plus
5+ years of experience in product management as a product manager delivering software solutions using agile methodologies AND 3 years of product leadership experience managing product teams.
3+ years of experience in wholesale electricity markets with an extensive knowledge of market structures and dynamics, customer segments, and energy technologies
A proven track record in product planning, defining and launching successful products globally, unifying product portfolios, and working with SaaS product lines.
Able to define, deploy and refine processes.
Experience working closely with design teams.
Experience working with international delivery teams.
Excellent people skills that enable the creation of long-lasting working relationships with consumers as well as facilitation of smooth collaboration and performance of functions internally.
Strong analytical, strategic, and coordination skills with a superior ability to synthesize diverse and complex information and data and design refined strategies, solutions, workflows, and procedures that are presentable to the stakeholders.
Leadership and entrepreneurship traits that people are comfortable following.
High-level motivational skills for the management of virtual teams
At Fluence we are dedicated to building a diverse, inclusive, and authentic workplace; if you are excited about this role but your past experience doesn't align perfectly with every qualification in the job description, we encourage you to apply!
Medical, Dental, Vision, Life and Pet Insurance
#energy #sustainability #inclusionmatters
In California, the standard pay range for this role is $172k - 216K annually. This range is specific to California and may not be applicable in other locations.
Fluence IS AN EQUAL OPPORTUNITY EMPLOYER and fully subscribes to the principles of Equal Employment Opportunity to ensure that all applicants and employees are considered for hire, promotion, and job status without regard to race, color, religion, sex, national origin, age, disability, veteran status, sexual orientation, marital or familial status.