Business Development Manager (SaaS Sales)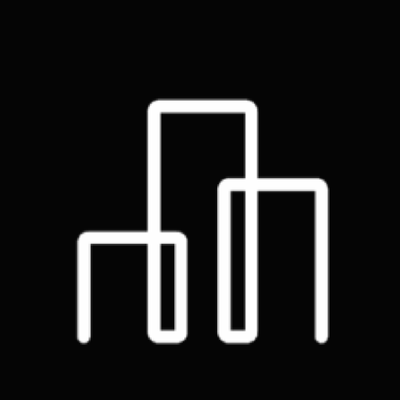 Advanced Microgrid Solutions
Sales & Business Development
Houston, TX, USA
Posted on Saturday, August 19, 2023
Fluence (Nasdaq: FLNC) is a global market leader in energy storage products and services and digital applications for renewables and storage. With a presence in 30 global markets, Fluence provides an ecosystem of offerings to drive the clean energy transition, including modular, scalable storage products, comprehensive service offerings, and the Fluence IQ platform, which delivers AI-enabled digital applications for managing and optimizing storage and renewables. The company is transforming the way we power our world by helping customers create more resilient and sustainable electric grids. For more information, please visit
fluenceenergy.com
.
OUR CULTURE AND VALUES
We are guided by our passion to transform the way we power our world. Achieving our goals requires creativity, diversity of ideas and backgrounds, and building trust to effect change and move with speed.
We are Leading
Fluence currently has thousands of MW of energy storage projects operated or awarded worldwide in addition to the thousands of MW of projects managed by our trading platform—and we are growing every day.
We are Responsible
Fluence is defined by its unwavering commitment to safety, quality, and integrity.
We are Agile
We achieve our goals and meet our customer's needs by cultivating curiosity, adaptability, and self-reflection in our teams.
We are Fun
We value the diversity in thought and experience of our coworkers and customers. Through honest, forthcoming, and respectful communications we work to ensure that Fluence is an inclusive and welcoming environment for all.
This position will be within the Fluence Digital business unit. Fluence Digital's IQ platform uses artificial intelligence, advanced price forecasting, portfolio optimization and market bidding to ensure energy storage and flexible generation assets are optimally participating in wholesale electricity markets.
Fluence Digital is a SaaS (Software-as-a-Service) company with an AI (artificial intelligence) software platform that uses deep learning algorithms to enable strategic, optimized management and trading of complex assets in energy markets globally. We've built the most advanced deep neural network management and trading platform specifically designed to enable the real-time, optimized transaction of complex energy assets, including batteries, solar, and wind. We've saved our customers millions of dollars in operating costs while also maximizing market revenues and are growing quickly across the globe.
We value the diversity in thought and experience of our coworkers and customers. Through honest, forthcoming, and respectful communications we work to ensure that Fluence is an inclusive and welcoming environment for all.
ABOUT THE POSITION
We're looking for a motivated
Business Development Consultant that will be an
individual contributor to enhance our team. In this role, you will take the lead in identifying potential clients, nurturing new business opportunities, and effectively managing leads throughout the sales pipeline. Your collaboration with the Customer Success team, Marketing, and Fluence's core sales team will be instrumental in achieving and surpassing your sales objectives.
As an individual contributor, you will report to the Sales Director based in the US. Your responsibilities will revolve around delivering exceptional customer service and promoting our company's products and solutions across a diverse clientele. You'll communicate seamlessly with teams, while also overseeing and nurturing the commercial US sales and operations function, which includes local inventory management and order fulfillment. Your role will also encompass maintaining and improving Salesforce CRM, handling opportunities and lead conversion, identifying new opportunities within existing commercial markets, and targeting core commercial markets. You will work closely with customers to provide effective solutions with technically suitable products and systems, all while identifying market gaps and making recommendations for new product lines and services. Your primary goal will be to exceed US commercial KPIs.
Key Responsibilities:
• Achieve team sales targets.
• Engage in business development within the assigned territory or Product of the Americas.
• Ensure compliance with legal statutes, guidelines, and in-house policies.
• Manage, expand, and retain existing accounts, seeking upselling opportunities and increased market share.
• Cultivate strong relationships with senior customer contacts.
• Contribute competently to core market value proposition design.
• Promote products and services through trade shows, meetings, and prospecting new customers.
• Oversee effective pipeline and CRM management.
• Collaborate with colleagues in sales, product management, and marketing for competitor analysis.
• Gather product, market, and application feedback from internal and external customers to identify gaps.
• Make recommendations, collaborate with the products team, and provide feedback for the strategic product roadmap.
• Deliver product training as needed.
• Review weekly forecasts and business outcomes with representatives and sales leaders.
• Attend training sessions and enhance your knowledge, techniques, and skills.
• Collaborate closely with the marketing and product teams to contribute to strategic market plans, sales and marketing activities, and company literature.
• Stay informed about legislative and technological advances and contribute to PESTLE & SWOT analysis.
• Work as part of a team to achieve the company's strategic objectives.
What does the ideal candidate bring to Fluence?
Bachelors in Business, Engineering or Science discipline or equivalent Sales Management
Experience in a Technical Field (SaaS Sales experience preferred)
Sales experience in a broad portfolio of varying technical complexity
Experience supporting the growth of sales pipeline and closing high value opportunities.
Experience preparing sales reports and providing sales analysis to management.
Responds quickly to the needs of an audience and to their reactions and feedback.
Focus on customer needs and satisfaction.
Ability to maintain, develop, drive and manage global cross geographic customer relationships.
Ability and desire to cooperate closely with global commercial sales in order to share best practice and to jointly develop global accounts.
Technical acumen and experience within a dynamic marketing environment for products of varying technical complexity

We are seeking a candidate possessing outstanding communication abilities, a relentless work ethic, and a well-documented history of accomplishments in the SaaS sales arena. If you're an autonomously driven individual with an unwavering enthusiasm for strategic sales, we wholeheartedly invite you.
At Fluence we are dedicated to building a diverse, inclusive, and authentic workplace; if you are excited about this role but your past experience doesn't align perfectly with every qualification in the job description, we encourage you to apply!
Medical, Dental, Vision, Life and Pet Insurance
#energy #sustainability #inclusionmatters
Fluence IS AN EQUAL OPPORTUNITY EMPLOYER and fully subscribes to the principles of Equal Employment Opportunity to ensure that all applicants and employees are considered for hire, promotion, and job status without regard to race, color, religion, sex, national origin, age, disability, veteran status, sexual orientation, marital or familial status.