Commercial Contracts Manager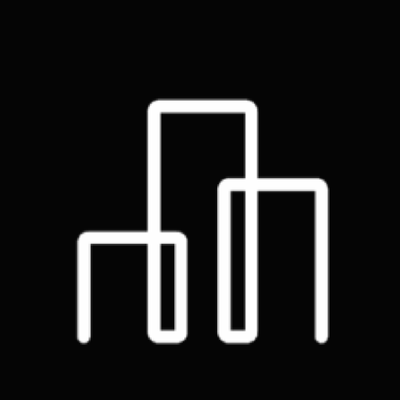 Advanced Microgrid Solutions
Taipei City, Taiwan
Posted on Monday, August 14, 2023
About Fluence: Fluence Energy, Inc. (Nasdaq: FLNC) is a global market leader in energy storage products and services, and optimization software for renewables and storage. With a presence in over 47 markets globally, Fluence provides an ecosystem of offerings to drive the clean energy transition, including modular, scalable energy storage products, comprehensive service offerings, and the Fluence IQ Platform, which delivers AI-enabled SaaS products for managing and optimizing renewables and storage from any provider. Fluence is transforming the way we power our world by helping customers create more resilient and sustainable electric grids.
OUR CULTURE AND VALUES
We are guided by our passion to transform the way we power our world. Achieving our goals requires creativity, diversity of ideas and backgrounds, and building trust to effect change and move with speed.
We are Leading
Fluence currently has thousands of MW of energy storage projects operated or awarded worldwide in addition to the thousands of MW of projects managed by our trading platform—and we are growing every day.
We are Responsible
Fluence is defined by its unwavering commitment to safety, quality, and integrity.
We are Agile
We achieve our goals and meet our customer's needs by cultivating curiosity, adaptability, and self-reflection in our teams.
We are Fun
We value the diversity in thought and experience of our coworkers and customers. Through honest, forthcoming, and respectful communications we work to ensure that Fluence is an inclusive and welcoming environment for all.
ABOUT THE POSITION
Commercial Finance Manager, CFM, is responsible for all commercial aspects related to customer offers during the sales phase. This includes, but is not limited to, driving the process for commercial topics to ensure compliance with company guidelines for contractual, finance, revenue recognition, incoterms, insurance, legal and tax structural aspects of the offers. The CFM ensures compliance to applicable regulations (internal and external) during the bidding process and ensures a full and accurate presentation of the risk and financial profiles of each opportunity from the firm offer phase to the contracting phase. The Commercial Finance Manager role is crucial and active during customer contract negotiations and ensures a proper balance of the risk/reward relationship for each opportunity. This role requires a background in finance and contracts, preferably working with large turnkey projects in the energy sector.
Major Responsibilities:
• Lead customer negotiations for commercial, financial and contractual matters collaborating with the proposal deal team.
• Proactively manage risks and opportunities in contractual negotiations in order to package acceptable outcomes & present to HQ to obtain delegation of authority approvals, as needed.
• Analyse, screen, and comment on commercial tender documents and co-lead completion of offer documents prior to submittal, cooperating with legal on terms & conditions.
• Coordinate with Tax on optimal deal structures, incoterms & revenue recognition requirements
• Coordinate with Treasury on optimal cash flows for all parties and evaluate any currency implications, as applicable.
• Coordinate customs, logistics, and insurance topics together with subject matter experts & understand & include milestones to match internal GPO purchasing policy.
• Evaluate projects in terms of commercial and administrative conditions during offer stage and provide inputs to CAPEX and OPEX preparation.
• Manage securities, guarantees and bond requirement from banks, parent companies and other external security providers.
• Support project financing solutions in close cooperation with banks and financial institutions
• Key leader in forecasting, planning and tracking orders, orders booking, cash flow management, margins, and revenue for future "book to bill" projects.
• Facilitate lessons learnt from prior bids and tenders to ensure continuous improvements.
• Ensure an accurate management approval process for opportunities and a seamless handover to the project execution team & portfolio managers.
Qualifications and Experience
• 6 years of financial management of large projects (preferable in the energy sector) including scopes of Engineering, Procurement and Construction and Long-Term Services Agreements
• Advanced knowledge and experience in negotiating contracts (EPCs/ Supply Agreement/ Services contracts)
• Advanced understanding of project risk management requirements such as insurance, securities, guarantees, liquidated damages, etc.
• Advanced understanding of project financial KPIs
• Knowledge of international accounting principles
• Good working knowledge of project management related activities
• Detail oriented with strong time management and project management skills
• Demonstrated ability to interact with executive management
• Strong background in using MS Office software: Excel, Word, and PowerPoint
• Must be able to travel 30% of the year domestically and potentially across APAC region.
• Must be able to cover different time zones from USA to APAC.
• Must have strong mandarin & English written & spoken skills.
• Ideally high energy, proactive, solutions-oriented contributor, possessing an intellectual curiosity and a "hunger for knowledge.
Required Education and Training
• Bachelor's degree in relevant field (finance, accounting, legal, business administration).
• Relevant work experience in a related industry.
Fluence IS AN EQUAL OPPORTUNITY EMPLOYER and fully subscribes to the principles of Equal Employment Opportunity to ensure that all applicants and employees are considered for hire, promotion, and job status without regard to race, color, religion, sex, national origin, age, disability, veteran status, sexual orientation, marital or familial status.