Fulfillment Coordinator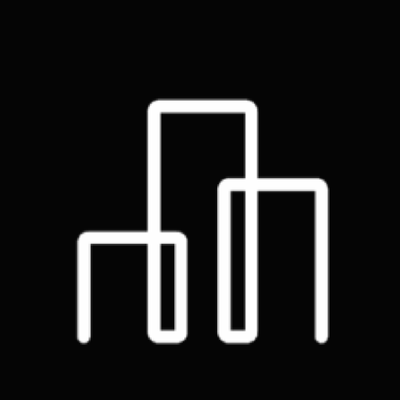 Advanced Microgrid Solutions
Operations
Houston, TX, USA
Posted on Thursday, August 10, 2023
About Fluence: Fluence Energy, Inc. (Nasdaq: FLNC) is a global market leader in energy storage products and services, and optimization software for renewables and storage. With a presence in over 47 markets globally, Fluence provides an ecosystem of offerings to drive the clean energy transition, including modular, scalable energy storage products, comprehensive service offerings, and the Fluence IQ Platform, which delivers AI-enabled SaaS products for managing and optimizing renewables and storage from any provider. Fluence is transforming the way we power our world by helping customers create more resilient and sustainable electric grids.
OUR CULTURE AND VALUES
We are guided by our passion to transform the way we power our world. Achieving our goals requires creativity, diversity of ideas and backgrounds, and building trust to effect change and move with speed.
We are Leading
Fluence currently has thousands of MW of energy storage projects operated or awarded worldwide in addition to the thousands of MW of projects managed by our trading platform—and we are growing every day.
We are Responsible
Fluence is defined by its unwavering commitment to safety, quality, and integrity.
We are Agile
We achieve our goals and meet our customer's needs by cultivating curiosity, adaptability, and self-reflection in our teams.
We are Fun
We value the diversity in thought and experience of our coworkers and customers. Through honest, forthcoming, and respectful communications we work to ensure that Fluence is an inclusive and welcoming environment for all.
About the Position
Location: Hybrid in Houston, TX
The Shipping Administrator is responsible for managing transactions related to physical shipments. The position will create, track and report item fulfillments in relation to physical shipments. Shipping Administrator works with Contract Manufacturers, Schedulers, Project Managers and Finance to complete accurate and timely order fulfillments.
Responsibilities
·
Coordinate with Schedulers for shipping schedule.
·
Work with Manufacturing Coordinator on completed production.
·
Work with Logistics, Buyers and Contract Manufacturers to compile shipping docs.
·
Coordinate with Finance and regional entity to complete fulfillments.
·
Perform Item fulfillments in ERP.
·
Generate Reporting and KPI for item shipment.
·
Work with 3PL and Spares team to complete Spares shipment fulfillments.
What does the ideal candidate bring to Fluence?
Bachelor's degree in business administration, Supply Chain or Relevant Experience.
Basic Finance and Accounting skills
Proficient in Microsoft Office (Power Point, Word, Excel)
Excellent Customer service, written and verbal communication skills.
High integrity, attention to detail, and an action-oriented attitude.
Ability to thrive in a fast-paced and high-pressure environment.
ERP system experience, particularly with NetSuite ERP.
Experienced in Jira
Must be a positive, self-reliant team player with strong organizational, interpersonal, and problem resolution skills.
Must be self-motivated and able to prioritize, multi-task, and handle multiple and changing priorities and meeting deadlines.
At Fluence we are dedicated to building a diverse, inclusive, and authentic workplace; if you are excited about this role but your past experience doesn't align perfectly with every qualification in the job description, we encourage you to apply!
Medical, Dental, Vision, Life and Pet Insurance
#energy #sustainability #inclusionmatters
Fluence IS AN EQUAL OPPORTUNITY EMPLOYER and fully subscribes to the principles of Equal Employment Opportunity to ensure that all applicants and employees are considered for hire, promotion, and job status without regard to race, color, religion, sex, national origin, age, disability, veteran status, sexual orientation, marital or familial status.