Commissioning Manager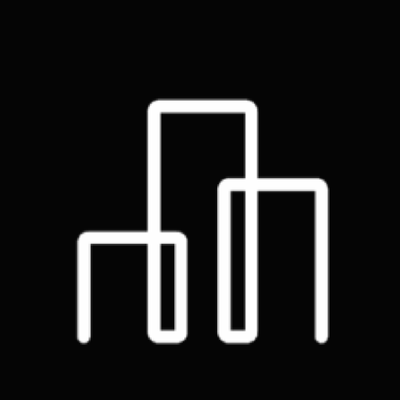 Advanced Microgrid Solutions
Administration
Arlington, VA, USA
Posted on Saturday, August 5, 2023
About Fluence: Fluence Energy, Inc. (Nasdaq: FLNC) is a global market leader in energy storage products and services, and optimization software for renewables and storage. With a presence in over 47 markets globally, Fluence provides an ecosystem of offerings to drive the clean energy transition, including modular, scalable energy storage products, comprehensive service offerings, and the Fluence IQ Platform, which delivers AI-enabled SaaS products for managing and optimizing renewables and storage from any provider. Fluence is transforming the way we power our world by helping customers create more resilient and sustainable electric grids.
OUR CULTURE AND VALUES
We are guided by our passion to transform the way we power our world. Achieving our goals requires creativity, diversity of ideas and backgrounds, and building trust to effect change and move with speed.
We are Leading
Fluence currently has thousands of MW of energy storage projects operated or awarded worldwide in addition to the thousands of MW of projects managed by our trading platform—and we are growing every day.
We are Responsible
Fluence is defined by its unwavering commitment to safety, quality, and integrity.
We are Agile
We achieve our goals and meet our customer's needs by cultivating curiosity, adaptability, and self-reflection in our teams.
We are Fun
We value the diversity in thought and experience of our coworkers and customers. Through honest, forthcoming, and respectful communications we work to ensure that Fluence is an inclusive and welcoming environment for all.
Leading
The commissioning manager is responsible for the safe and effective efforts of a team of commissioning technicians and engineers assigned to a geographically and technically diverse portfolio of projects.
•Ensures tools, personnel, equipment is available timely for executing commissioning tasks at all assigned field locations.
•Contributes technical knowledge to the commissioning team.
•Consults with Engineering and Technology teams on product specifications, procedures, drawings, check sheets, and technical documentation.
•Support and participate in commissioning audits and inspections for continual work improvements, safety, and quality assurance.
•Monitor, oversee and track the development and execution of commissioning plans, schedules, and budgets.
•Influence cross-functional teams to support the commissioning project portfolio to meet all scheduling, budgeting, and quality requirements.
Responsible
Fluence is defined by its unwavering commitment to safety, quality, and integrity. We take personal ownership in what we do, developing trust in our relationships with internal and external stakeholders. We firmly believe in having honest, forthcoming, and fair communications. The Energy Storage Commissioning Manager will:
•Influence the safety culture of the Fluence Americas Commissioning team.
•Evaluate headcount needs and recommend hire/contract Commissioning Engineers to the Americas Senior Manager to staff projects appropriately.
•Oversee the training and professional development of commissioning engineers and technicians; utilize technical knowledge to produce new and modified commissioning engineering procedures.
•Support internal and external root Cause Analysis, Lessons Learned, and Management of Change Activities.
•Develop new tools, implement processes, provide feedback, and work with other Commissioning Managers and leaders to ensure continuous improvement of project execution.
•Define performance excellence and acceptance criteria for the complete commissioning and acceptance testing of the following systems: 1) project networks, communications, and control systems; 2) balance of plant relay protection, metering, HVAC, fire suppression, and electrical systems; 3) battery subsystems; 4) inverter subsystems.
Agile
At Fluence, we strive to continuously improve, be intellectually curious and be adaptive to our customers and employee's needs. Collaboration is key, both in our partnerships with our customers, and with each other. Fluence prioritizes the most critical efforts that allow for the greatest impact.
Fun
We are always looking for employees who are excited by challenges and the opportunity to be problem-solvers. Our entrepreneurial mindset allows for creativity, sense of urgency and fulfillment. Our employees love what we do and are passionate about the way we power our world.
•The Fluence Commissioning Engineers and Managers are industrious and bright professionals, interested in new technologies, and eager to grow in their capabilities. The learning never stops at Fluence, as we continue to develop new products and embrace new technologies.
•As a leader on the Commissioning Team, you will be in a unique position to influence the continuous improvement of Fluence. You will see first-hand what is working well and what needs improvement. You will interact with many different stakeholders in the organization, to include Product Management, Sales, Project Management, Accounting, Engineering, and Services. You will have the opportunity and the support to make significant contributions to our success!
What does the ideal candidate bring to Fluence?
BS or MS degree in a related engineering field with 5 to 10 years of professional work experience in a related field, such as industrial/utility construction or operations, commissioning, performance testing, and troubleshooting.
Supervisory experience in electric utility or generation/operations/technical teams (Storage, Solar, Wind, Hydro, Coal, Gas).
Experience monitoring and supervising 3rd party service providers.
Experience with business processes related to reporting/management, work execution, procure to pay, change management, workforce development and planning.
Willing and able to manage commissioning at field locations located domestically and internationally. Must be willing to accept work assignments that require significant (>50%) overnight travel from home, including weekends and holidays.
Able to provide effective remote technical support as needed to other commissioning teams.
Demonstrated hands on field experience in an electric utility-scale or process-heavy industrial environment, including but not limited to equipment and instrumentation acceptance testing, performance testing, troubleshooting, installation, startup/shutdowns, commissioning, and turnarounds.
At Fluence we are dedicated to building a diverse, inclusive, and authentic workplace; if you are excited about this role but your past experience doesn't align perfectly with every qualification in the job description, we encourage you to apply!
Medical, Dental, Vision, Life and Pet Insurance
#energy #sustainability #inclusionmatters
Fluence IS AN EQUAL OPPORTUNITY EMPLOYER and fully subscribes to the principles of Equal Employment Opportunity to ensure that all applicants and employees are considered for hire, promotion, and job status without regard to race, color, religion, sex, national origin, age, disability, veteran status, sexual orientation, marital or familial status.