Project Procurement Specialist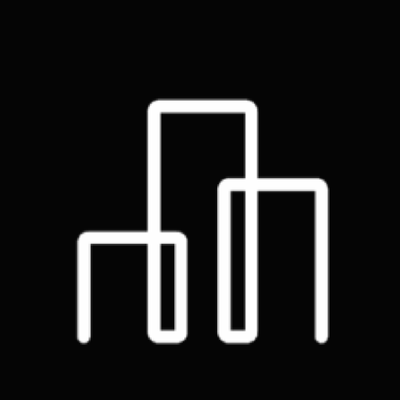 Advanced Microgrid Solutions
Operations
Bengaluru, Karnataka, India
Posted on Monday, July 31, 2023
Fluence (Nasdaq: FLNC) is a global market leader in energy storage products and services and digital applications for renewables and storage. With a presence in 30 global markets, Fluence provides an ecosystem of offerings to drive the clean energy transition, including modular, scalable storage products, comprehensive service offerings, and the Fluence IQ platform, which delivers AI-enabled digital applications for managing and optimizing storage and renewables. The company is transforming the way we power our world by helping customers create more resilient and sustainable electric grids. For more information, please visit
fluenceenergy.com
.
OUR CULTURE AND VALUES
We are guided by our passion to transform the way we power our world. Achieving our goals requires creativity, diversity of ideas and backgrounds, and building trust to effect change and move with speed.
We are Leading
Fluence currently has thousands of MW of energy storage projects operated or awarded worldwide in addition to the thousands of MW of projects managed by our trading platform—and we are growing every day.
We are Responsible
Fluence is defined by its unwavering commitment to safety, quality, and integrity.
We are Agile
We achieve our goals and meet our customer's needs by cultivating curiosity, adaptability, and self-reflection in our teams.
We are Fun
We value the diversity in thought and experience of our coworkers and customers. Through honest, forthcoming, and respectful communications we work to ensure that Fluence is an inclusive and welcoming environment for all.
Responsibilities
•Develop procurement strategy in consultation with the relevant Tendering/Project team.
•Lead the procurement activities of Balance of Plant equipment and services for Fluence Energy projects throughout APAC ensuring compliance with global sourcing and procurement standards
•Identify potential contractors & suppliers for Balance of Plant including engineering services, equipment including Switchgear, substation buildings, HV & MV Transformers, civil works and foundations, Equipment Installation and commissioning, transmission line works.
•Responsible for assuring Purchasing Orders are placed, order confirmations are received, and that deliveries are scheduled & maintained to meet project requirements.
•Investigate new suppliers for improved price, delivery and quality.
•Notify suppliers of quality discrepancies in their incoming materials or equipment. Support the identification of root cause and corrective action.
•Research and develop new cost-effective sources. Establish and maintain a supply base for products and services purchased. Reduce the number of active suppliers and site service providers.
•Optimize supply chain operations to increase efficiency.
•Coordinates with Fluence Global Logistics team (for CORE BESS equipment ) and offshore suppliers to ensure project specific shipping requirements are met and obtain required shipping documentation for effective customs clearance. Also understands and identifies any particular shipping document requirements for customer invoicing thorough L/C.
•Understands and effectively manages the importation process for offshore equipment, including timely payment of any taxes and duties, so as to avoid elays in site delivery.
•Develops optimal local logistics capabilities through local agents for timely site delivery of imported equipment and/or the storage thereof.
•Understands particular regional difficultes with respect to delivery between remote, island locations.
•Coordinates with Construction and Operational Services teams for local logistics concerning storage and movement of inventory, tools and equipment between warehousing and site locations.
•Provides timely information to Project Management of any supplier or procurement activity that impacts the project either realizing opportunity or indicating a potential risk.
•Prepares and maintains up-to-date Procurement plan and Shipping schedules for Project Management and Project Reporting requirements.
•Manages any procurement related claims on behalf of the project
Experience & Qualifications
The successful candidate will have a minimum 5 years relevant procurement experience in Power Generation, Oil & Gas, other EPC Infrastructure Projects. An ability to interact in a multicultural environment, travel and to work under pressure are also very important.

In addition, qualified candidates will have:

Demonstrable ability working in a high-performance team within a matrixed and global organization
International experience in managing EPC contracts will be an advantage
Ability to solve complex technical problems and communicate results
Ability to review contracts and technical requirements
Previous experience working with wind or solar engineering firms or EPC Contractors will be an advantage
Knowledge of applicable local standards, codes, regulations and import regulations
Entrepreneurial drive and ability to prioritize and execute on many tasks in parallel
Market specific (APAC) and/or domain specific (energy storage) project delivery experience is desirable.
Willing and able to travel, domestically and internationally
Education: University degree in Engineering (Civil or Electrical Preferred) but other fields with relevant industry experience will be considered.
Fluence IS AN EQUAL OPPORTUNITY EMPLOYER and fully subscribes to the principles of Equal Employment Opportunity to ensure that all applicants and employees are considered for hire, promotion, and job status without regard to race, color, religion, sex, national origin, age, disability, veteran status, sexual orientation, marital or familial status.