Claims and Contract Manager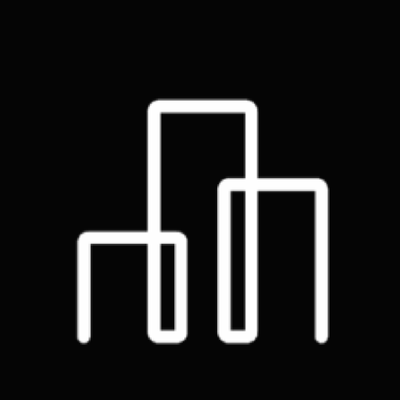 Advanced Microgrid Solutions
Arlington, VA, USA
Posted on Saturday, July 29, 2023
About Fluence: Fluence Energy, Inc. (Nasdaq: FLNC) is a global market leader in energy storage products and services, and optimization software for renewables and storage. With a presence in over 47 markets globally, Fluence provides an ecosystem of offerings to drive the clean energy transition, including modular, scalable energy storage products, comprehensive service offerings, and the Fluence IQ Platform, which delivers AI-enabled SaaS products for managing and optimizing renewables and storage from any provider. Fluence is transforming the way we power our world by helping customers create more resilient and sustainable electric grids.
OUR CULTURE AND VALUES
We are guided by our passion to transform the way we power our world. Achieving our goals requires creativity, diversity of ideas and backgrounds, and building trust to effect change and move with speed.
We are Leading
Fluence currently has thousands of MW of energy storage projects operated or awarded worldwide in addition to the thousands of MW of projects managed by our trading platform—and we are growing every day.
We are Responsible
Fluence is defined by its unwavering commitment to safety, quality, and integrity.
We are Agile
We achieve our goals and meet our customer's needs by cultivating curiosity, adaptability, and self-reflection in our teams.
We are Fun
We value the diversity in thought and experience of our coworkers and customers. Through honest, forthcoming, and respectful communications we work to ensure that Fluence is an inclusive and welcoming environment for all.
Location: Arlington, VA (Hybrid)
About Fluence
Fluence, a Siemens and AES company, is the leading global energy storage technology solutions and services company that combines the agility of a fast-growing technology company with the expertise, vision, and financial backing of two industry powerhouses. Building on the pioneering work of AES Energy Storage and Siemens energy storage, Fluence's goal is to create a more sustainable future by transforming the way we power our world. The company offers proven energy storage technology solutions designed to address the diverse needs and challenges of customers in a rapidly transforming energy landscape, providing design, delivery and integration in over 160 countries. Fluence works closely with customers throughout their journey and provides advisory, financing, and project lifecycle services.
Leading: Do others come to you for your subject matter expertise in supplier and/or customer claims analysis and negotiations, including effective oversight of T&Cs of supplier contracts? Are you excited by the challenge of working in a fast-growing industry and company with the purpose to battle climate change?
Are you passionate about developing, driving, and implementing procurement strategies? Do you like to negotiate and achieve competitive total costs? Would you enjoy a key role that ensures adherence with internal procedures on bid management and approval and acts as the conduit between the legal, sourcing, finance, insurance, cost estimating, sales, and technical internal teams? If you are looking for an opportunity to apply your skills and experience to lead the claims management and contracts management to create a more effective win-win situation and best solutions for our customers, this may be the role for you.
Responsible: Fluence is defined by its unwavering commitment to safety, quality, and integrity. We take personal ownership in what we do, developing trust in our relationships with internal and external stakeholders. We firmly believe in having honest, forthcoming, and fair communications.
•You will review, analyze and collaborate across organizational functions to ensure the best solution to each claim that is presented
•Develop and implement strategies to manage complex customer claims and other disputes
•Liaise with team members to collaborate on commercial and negotiation strategies
•Lead the negotiation of claims, often in conjunction with other team members
•Recommend areas of improvement across various functions to effectively reduce the number and impact of claims year-over-year
•Support your internal Strategic Sourcing team by reviewing commercial contracts, T&Cs, and contract targets to help them promote optimal terms
•Partner with Legal team for claims, contracts and negotiations
•Support Category Manager supplier selections based on Total Cost of Ownership criteria (incl. system cost comparison, quality, reliability, delivery, transport costs, long term production plan, etc.)
•Detail and report critical business risks across the Sales to Operations value-chain.
•Ensure compliance with the terms and conditions and agreement on any changes or amendments that may arise in the management of contracts made with customers, vendors, and partners.
•Advise project execution teams on commercial claims, disputes, and contract interpretation.
Agile: Here at Fluence, we strive to continuously improve, to be intellectually curious and be adaptive to our customers and employee's needs. Collaboration is key, both in our partnerships with our customers, and with each other. Fluence prioritizes the most critical efforts that allow for the greatest impact.
Fun: We are always looking for employees who are excited by challenges and the opportunity to be problem-solvers. Our entrepreneurial mindset allows for creativity, sense of urgency and fulfillment. Our employees love what we do and are passionate about the way we power our world.
We are well-connected and collaborate in teams inside and outside Fluence. We love to learn new things and share our knowledge with others. We are passionate to strive towards a sustainable future.
We value equal opportunities and look forward to applications from people with disabilities. Fluence Energy IS AN EQUAL OPPORTUNITY EMPLOYER and fully subscribes to the principles of Equal Employment Opportunity, to ensure that all applicants and employees are considered for hire, promotion, and job status without regard to race, color, religion, sex, national origin, age, disability, sexual orientation, marital or familial status.
What does the ideal candidate bring to Fluence?
You have a bachelor's degree with 6+ years of relevant experience or a master's degree with 4+ relevant years' experience.
You are comfortable working with teams and suppliers in different time zones and approximately 10% global and domestic travel.
Commercial negotiation experience
Understanding of Master Supplier Agreements and Service Agreements
Basic knowledge of Business law including commercial and contracts principles
Understanding of liquidated damages and defect warranty terms and conditions
Microsoft Office Suite proficiency required (Excel analyses, PowerPoint presenting)
You are self-motivated; able to work both independently to complete tasks and respond to requests, as well as collaborating with others to utilize resources and knowledge of others in identifying solutions.
You enjoy working globally.
At Fluence we are dedicated to building a diverse, inclusive and authentic workplace; if you are excited about this role but your past experience doesn't align perfectly with every qualification in the job description, we encourage you to apply!
Medical, Dental, Vision, Life and Pet Insurance
#energy #sustainability
#inclusionmatters
Fluence IS AN EQUAL OPPORTUNITY EMPLOYER and fully subscribes to the principles of Equal Employment Opportunity to ensure that all applicants and employees are considered for hire, promotion, and job status without regard to race, color, religion, sex, national origin, age, disability, veteran status, sexual orientation, marital or familial status.