Growth Manager_Germany (m/f/d)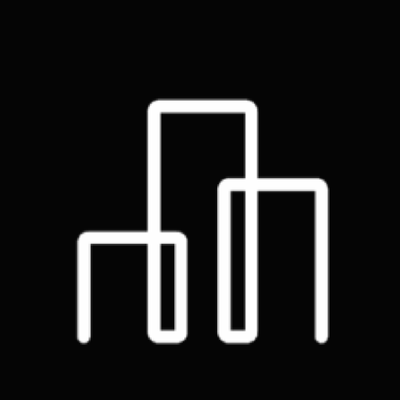 Advanced Microgrid Solutions
Sales & Business Development
Erlangen, Germany
Posted on Thursday, July 27, 2023
About Fluence: Fluence Energy, Inc. (Nasdaq: FLNC) is a global market leader in energy storage products and services, and optimization software for renewables and storage. With a presence in over 47 markets globally, Fluence provides an ecosystem of offerings to drive the clean energy transition, including modular, scalable energy storage products, comprehensive service offerings, and the Fluence IQ Platform, which delivers AI-enabled SaaS products for managing and optimizing renewables and storage from any provider. Fluence is transforming the way we power our world by helping customers create more resilient and sustainable electric grids.
OUR CULTURE AND VALUES
We are guided by our passion to transform the way we power our world. Achieving our goals requires creativity, diversity of ideas and backgrounds, and building trust to effect change and move with speed.
We are Leading
Fluence currently has thousands of MW of energy storage projects operated or awarded worldwide in addition to the thousands of MW of projects managed by our trading platform—and we are growing every day.
We are Responsible
Fluence is defined by its unwavering commitment to safety, quality, and integrity.
We are Agile
We achieve our goals and meet our customer's needs by cultivating curiosity, adaptability, and self-reflection in our teams.
We are Fun
We value the diversity in thought and experience of our coworkers and customers. Through honest, forthcoming, and respectful communications we work to ensure that Fluence is an inclusive and welcoming environment for all.
This role can be based in any of our German Hubs: Berlin, Hamburg or Erlangen.
ABOUT THE POSITION:
The Growth Manager will be instrumental for shaping our long-term, ambitious growth strategy in Germany. The role will provide critical business intelligence, working as an integral part of our commercial organization to support our success in key markets for energy storage, and support efforts to expand the market for energy storage into new geographies and customer verticals. The role will be focused on the German market.
This will require you to develop a deep understanding of electricity markets, customers, technical and commercial product requirements, as well as opportunities and entry barriers to help develop and shape our medium-term sales and product strategy. You will be supporting the efforts of the regional Growth team including, market development, business development, policy, and regulatory work, and more. The energy storage industry changes monthly – this role will be crucial to meeting the needs of our customers today and in the future.
This role will:
· Research, analyse and interpret market developments, providing critical business intelligence informing and shaping our commercial, product and digital strategy with a focus on Germany.
· Develop forward looking market forecasts and business case analysis to support decision making across the organization – procurement, product, sales, etc.
· Lead our policy and market design work in Germany, as well as supporting at an European Union level. Including policy research, drafting of position papers and dissemination efforts.
· Collaborate with sales, product, digital, services and execution teams to define market and customer segmentation, creating and implementing go-to-market strategies, and defining product vision, positioning, pricing, and promotion.
· Lead regular efforts to integrate market knowledge, strategic insight and a strong customer focus to help our organization expand into new verticals, new geographies and create great products to serve the EMEA region.
· Support early-stage business development activities in new market or customer segments, including Data Centers, Commercial & Industrial, Storage-As-Transmission-Asset (SATA) or Digital solutions.
· Proactively develop thought leadership content and working with marketing to position Fluence in Germany.
What will our ideal candidate bring to Fluence?
· The preferred candidate should have a minimum of an undergraduate degree, with a postgraduate degree or MBA preferred.
· At least 3 years of experience in the energy or clean tech sectors with a proven aptitude for driving strategic efforts.
· Possess an entrepreneurial drive for getting things done and a "whatever it takes" attitude. Exhibit a forward leaning posture, high ownership, and diligent pursuit of new opportunities.
· Strong analytic skills with an ability to contextualize knowledge in new environments
· Strong presentation and interpersonal skills required. The candidate should be capable of creating compelling arguments and communicating them to audiences composed of technical, commercial, and regulatory backgrounds.
· Efficient and creative problem-solver who is mindful of business objectives and communication styles.
· Eagerness to work in a collaborative, dynamic, and team-based environment.
· Excellent organizational skills and attention to detail.
· Demonstrated business judgement and individual initiative. The ability to work with minimal supervision.
· Strong knowledge of power markets, renewable energy or energy storage technology and eagerness to learn.
· German and English required, additional European languages a plus.
Fluence IS AN EQUAL OPPORTUNITY EMPLOYER and fully subscribes to the principles of Equal Employment Opportunity to ensure that all applicants and employees are considered for hire, promotion, and job status without regard to race, color, religion, sex, national origin, age, disability, veteran status, sexual orientation, marital or familial status.