Electrical Systems Engineer, Product Design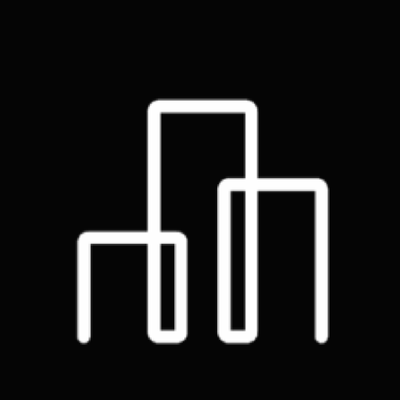 Advanced Microgrid Solutions
Software Engineering, Other Engineering, Product, Design
Bengaluru, Karnataka, India
Posted on Tuesday, July 25, 2023
About Fluence: Fluence Energy, Inc. (Nasdaq: FLNC) is a global market leader in energy storage products and services, and optimization software for renewables and storage. With a presence in over 47 markets globally, Fluence provides an ecosystem of offerings to drive the clean energy transition, including modular, scalable energy storage products, comprehensive service offerings, and the Fluence IQ Platform, which delivers AI-enabled SaaS products for managing and optimizing renewables and storage from any provider. Fluence is transforming the way we power our world by helping customers create more resilient and sustainable electric grids.
OUR CULTURE AND VALUES
We are guided by our passion to transform the way we power our world. Achieving our goals requires creativity, diversity of ideas and backgrounds, and building trust to effect change and move with speed.
We are Leading
Fluence currently has thousands of MW of energy storage projects operated or awarded worldwide in addition to the thousands of MW of projects managed by our trading platform—and we are growing every day.
We are Responsible
Fluence is defined by its unwavering commitment to safety, quality, and integrity.
We are Agile
We achieve our goals and meet our customer's needs by cultivating curiosity, adaptability, and self-reflection in our teams.
We are Fun
We value the diversity in thought and experience of our coworkers and customers. Through honest, forthcoming, and respectful communications we work to ensure that Fluence is an inclusive and welcoming environment for all.
As an Electrical Systems Engineer, Product Design at Fluence, you will:
Perform system level electrical design for Fluence's grid-scale battery energy storage (BESS) products. This role will be focused on developing hardware designs that are safe, flexible, maintainable, and cost competitive. Responsibilities will include:
Develop requirements and electrical design for multi-MW energy storage systems integrating battery, power conversion, transformer to medium voltage, controls hardware, communication, auxiliary power, and safety equipment into standardized products
Prepare product technical information including key performance metrics, datasheets, and configuration limitations. Support Sales Engineering team in incorporating into Fluence's technical sales tools.
Support development of product manuals and other documentation related to product installation, operations, and maintenance. Prepare system level interface documentation and site design guides for use by customers and internal stakeholders.
Oversee and at times perform electrical studies as part of system design, including short circuit analysis, protection sizing, protection coordination, and arc flash.
Evaluate and review product safety standards and local codes; support compliance process to obtain system level product certifications
Work with electrical component vendors to evaluate, select, and collect detailed technical information on system subcomponents
Obtain feedback on product design from regional project development teams, construction managers, commissioning teams, and services teams to incorporate experience and lessons learned into the product design
Collaborate with manufacturing, procurement, and product management to release product design iterations using product lifecycle management tools. Direct CAD drafting team in preparation of system level electrical drawings packages and provide design inputs
Support hardware testing, test plan development, testing strategy, and prototype evaluations
Collaborate with systems engineers, component lead engineers, product managers, and program manager on the program team(s) you are assigned to support. This role will typically be assigned to own or support system level electrical design for a specific product program(s)
Perform additional responsibilities as assigned.
What will our ideal candidate bring to Fluence?
Bachelors or Masters degree in Electrical Engineering or equivalent
5-9 years of experience in power systems design in storage, renewables, other power generation, or similar industries
Proficient with electrical modeling software packages such as ETAP, Matlab Simulink, PSCAD, or EMTP-RV
Familiar with industry standards such as NFPA 70, IEC 60364, UL 9540, IEC 62933
Experience with drafting electrical schematics in CAD software such as AutoCAD
Experience & ability to work in a high pressure environment.
Demonstrable track record of managing multiple projects concurrently and delivering on tight deadlines.
Strong interpersonal, communication and project management skills.
Fluence IS AN EQUAL OPPORTUNITY EMPLOYER and fully subscribes to the principles of Equal Employment Opportunity to ensure that all applicants and employees are considered for hire, promotion, and job status without regard to race, color, religion, sex, national origin, age, disability, veteran status, sexual orientation, marital or familial status.