Project Resource Planner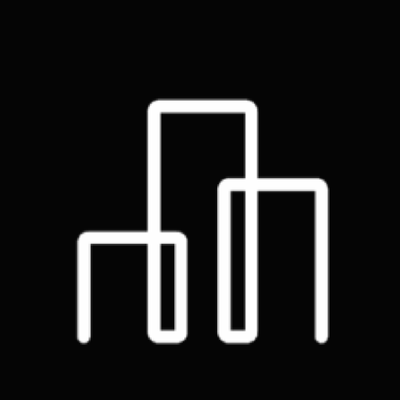 Advanced Microgrid Solutions
Manila, Philippines
Posted on Monday, July 24, 2023
Fluence (Nasdaq: FLNC) is a global market leader in energy storage products and services and digital applications for renewables and storage. With a presence in 30 global markets, Fluence provides an ecosystem of offerings to drive the clean energy transition, including modular, scalable storage products, comprehensive service offerings, and the Fluence IQ platform, which delivers AI-enabled digital applications for managing and optimizing storage and renewables. The company is transforming the way we power our world by helping customers create more resilient and sustainable electric grids. For more information, please visit
fluenceenergy.com
.
OUR CULTURE AND VALUES
We are guided by our passion to transform the way we power our world. Achieving our goals requires creativity, diversity of ideas and backgrounds, and building trust to effect change and move with speed.
We are Leading
Fluence currently has thousands of MW of energy storage projects operated or awarded worldwide in addition to the thousands of MW of projects managed by our trading platform—and we are growing every day.
We are Responsible
Fluence is defined by its unwavering commitment to safety, quality, and integrity.
We are Agile
We achieve our goals and meet our customer's needs by cultivating curiosity, adaptability, and self-reflection in our teams.
We are Fun
We value the diversity in thought and experience of our coworkers and customers. Through honest, forthcoming, and respectful communications we work to ensure that Fluence is an inclusive and welcoming environment for all.
We are looking for a talented and experienced Resource Planner to join our team and help us optimize our human resources for our Projects across the APAC region. This reports directly to the APAC Vice President for Delivery.
As a Resource Planner, you will be responsible for:
Forecasting, Capacity Planning and Scheduling, and Real Time Management of all Projects across APAC.
Monitor and manage data and inform APAC Delivery team leaders of potential staffing issues.
Come up with proposal to address staffing issues including any need for temporary resources as needed.
Plan and change work schedules to optimize performance and minimize costs.
Create reports that show project status and resource utilization.
Analyze data to improve project resource planning and efficiency.
Providing strategic advice to APAC Project Managers and Engineering Leaders on workforce planning matters.
Work in strong partnership with the Mobility Specialist to and align on the resource planning and travel plans for Site Managers, Commissioning Engineers, and Field Services Engineers across all projects in APAC.
To be successful in this role, you will need:
A bachelor's degree in human resources, business administration, or a related field.
At least 3 years of experience in workforce planning, resource planning, or a similar role.
Excellent analytical, organizational, and problem-solving skills.
Strong communication and interpersonal skills with the ability to manage multiple stakeholders of differing nationalities and background.
Proficiency in Microsoft Office, especially Excel, PowerPoint, and Word.
Knowledge of workforce planning tools and software.
Ability to work independently and collaboratively in a fast-paced environment.
Flexibility and adaptability to changing project, ability to manage multiple, complex, ongoing tasks and projects.
Questions? Message your Talent Acquisition Partner Directly:
Gera Cruz
Fluence IS AN EQUAL OPPORTUNITY EMPLOYER and fully subscribes to the principles of Equal Employment Opportunity to ensure that all applicants and employees are considered for hire, promotion, and job status without regard to race, color, religion, sex, national origin, age, disability, veteran status, sexual orientation, marital or familial status.