Senior Business System Analyst - BESS Project Delivery Platforms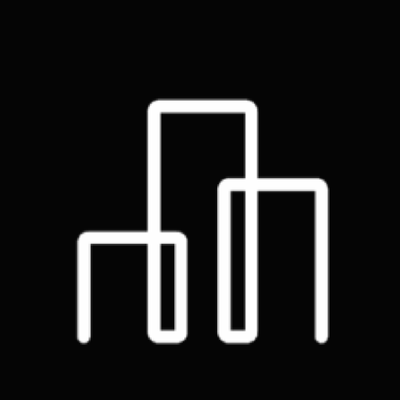 Advanced Microgrid Solutions
IT
Arlington, VA, USA
Posted on Friday, July 7, 2023
About Fluence: Fluence Energy, Inc. (Nasdaq: FLNC) is a global market leader in energy storage products and services, and optimization software for renewables and storage. With a presence in over 47 markets globally, Fluence provides an ecosystem of offerings to drive the clean energy transition, including modular, scalable energy storage products, comprehensive service offerings, and the Fluence IQ Platform, which delivers AI-enabled SaaS products for managing and optimizing renewables and storage from any provider. Fluence is transforming the way we power our world by helping customers create more resilient and sustainable electric grids.
OUR CULTURE AND VALUES
We are guided by our passion to transform the way we power our world. Achieving our goals requires creativity, diversity of ideas and backgrounds, and building trust to effect change and move with speed.
We are Leading
Fluence currently has thousands of MW of energy storage projects operated or awarded worldwide in addition to the thousands of MW of projects managed by our trading platform—and we are growing every day.
We are Responsible
Fluence is defined by its unwavering commitment to safety, quality, and integrity.
We are Agile
We achieve our goals and meet our customer's needs by cultivating curiosity, adaptability, and self-reflection in our teams.
We are Fun
We value the diversity in thought and experience of our coworkers and customers. Through honest, forthcoming, and respectful communications we work to ensure that Fluence is an inclusive and welcoming environment for all.
Fluence seeks a proactive, technically proficient Senior Business Systems Analyst for ensuring compatibility and scalability of Project systems, with an emphasis on BESS project delivery. You'll harmonize business initiatives, IT, and project management, making a significant impact on our multi-billion-dollar business. The role requires strategic thinking, hands-on execution, and coordination within diverse teams to meet ambitious deadlines. As a self-driven leader, you'll thrive in a hybrid work environment, embodying a digital-first approach. Your contribution will be instrumental in transforming the business and facilitating Fluence's growth by executing major projects with enterprise-wide impact.
Success in the Role: What are the performance outcomes you will work toward completing? Senior Business System Analyst - BESS Project Delivery Platforms, your role is to enhance project delivery across people, process, technology and data domains. Key tasks and duties include:
Apply expertise in BESS project execution processes, including Project Management, Schedule Management, Cost Management, Risk Management, Resource Management, Supplier Management, EHS, and Quality Management, etc.
Configure, integrate, and support Enterprise Project Portfolio Management (EPPM) tools, such as EcoSys, Procore, or Primavera Unifier.
Maintain the functional roadmap and solution architecture for systems, integrations, data management and integrity under your responsibility.
Manage small to medium projects, and collaborate with PMO on larger, cross-functional initiatives.
Analyze business processes, scrutinize artifacts, and lead targeted workshops to define business objectives and requirements.
Build strategic relationships with all relevant stakeholders to ensure project success.
Design solutions that meet business needs by analyzing requirements, developing business rules and process diagrams, and drafting specifications.
Utilize team expertise to develop best practice solutions.
Develop test cases, training materials, and other essential content for successful solution adoption.
Collaborate with the DevOps team to construct necessary integrations and extensions.
Foster partnerships with technology vendors and deliver value from the technology investment.
Develop unique approaches for training and organizational change management.
Qualifications: What can you offer Fluence?
At least 10 years of business systems analyst experience, preferably in global organizations.
At least 5 years of increasing responsibility in managing project information systems.
Familiarity with Oracle Primavera P6 & Unifier, Procore, EcoSys, SAP, or comparable construction project management systems.
Proven project/program management and delivery capabilities.
Prior experience in large-scale global digital transformation.
Bachelor's degree from an accredited institution, preferably in Engineering or IT.
Project Management Professional (PMP) or Certified Construction Manager (CCM) certifications are desirable.
Exceptional interpersonal and communication skills, both written and verbal.
Strong analytical, planning, and organizational abilities.
A team player with a positive and collaborative attitude.
Proficient in relevant software programs.
#energyefficiency
#circulareconomy
#energystorage
#batteries
#energytransition
#energy
#hiring
#hybrid
Fluence IS AN EQUAL OPPORTUNITY EMPLOYER and fully subscribes to the principles of Equal Employment Opportunity to ensure that all applicants and employees are considered for hire, promotion, and job status without regard to race, color, religion, sex, national origin, age, disability, veteran status, sexual orientation, marital or familial status.