Regional Product Development Engineer (m/f/d)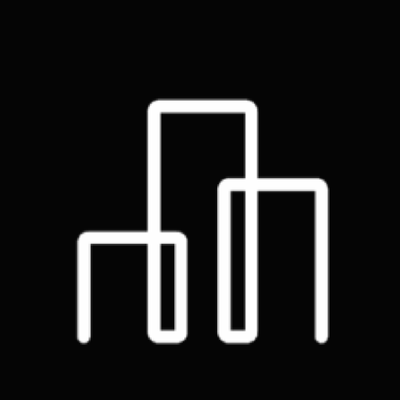 Advanced Microgrid Solutions
Product
Amsterdam, Netherlands
Posted on Thursday, July 6, 2023
About Fluence: Fluence Energy, Inc. (Nasdaq: FLNC) is a global market leader in energy storage products and services, and optimization software for renewables and storage. With a presence in over 47 markets globally, Fluence provides an ecosystem of offerings to drive the clean energy transition, including modular, scalable energy storage products, comprehensive service offerings, and the Fluence IQ Platform, which delivers AI-enabled SaaS products for managing and optimizing renewables and storage from any provider. Fluence is transforming the way we power our world by helping customers create more resilient and sustainable electric grids.
OUR CULTURE AND VALUES
We are guided by our passion to transform the way we power our world. Achieving our goals requires creativity, diversity of ideas and backgrounds, and building trust to effect change and move with speed.
We are Leading
Fluence currently has thousands of MW of energy storage projects operated or awarded worldwide in addition to the thousands of MW of projects managed by our trading platform—and we are growing every day.
We are Responsible
Fluence is defined by its unwavering commitment to safety, quality, and integrity.
We are Agile
We achieve our goals and meet our customer's needs by cultivating curiosity, adaptability, and self-reflection in our teams.
We are Fun
We value the diversity in thought and experience of our coworkers and customers. Through honest, forthcoming, and respectful communications we work to ensure that Fluence is an inclusive and welcoming environment for all.
Job Description
Fluence, the global market leading energy storage technology company, is looking for an Energy Storage Regional Product Development Engineer to drive the Battery Energy Storage Developments in the Europe, Middle East and Africa (EMEA) region.
The role is reporting into Fluence`s Regional Director of Sales Engineering EMEA, requiring an autonomous and pragmatic individual who has experience working in a matrixed and virtual environment, working with multiple stakeholders, on multiple tasks at one time, and as part of a global team.
The role supports the regional Fluence Sales team, as well as the regional Delivery team who work across EMEA directly with developers, utilities and IPPs as well as via sales agents and channels across the region to sell or deliver our projects. The role requires close collaboration with the global Product Development team.
Experience within Energy Storage and or a Product development environment is an advantage but is not mandatory, an agile mindset and comfort working in a fast-paced technology led environment is essential.
Responsibilities
The Energy Storage Regional Product Development Engineer will:
·
Coordinates, reviews and prioritizes all development needs for Sales opportunities in the EMEA region
·
Will monitor the deadlines of the Sales opportunities and use those to inform the priority setting of the Product Development tickets
·
Will pro-actively report out on the status of the Development tickets to the Sales deal teams
·
Will be the primary point of contact for questions or follow-up from the Global Product Development team for development items for Sales opportunities and seek for input from the Sales deal teams where required
·
Represent the Sales EMEA team in the Product Development process for Sales opportunities
·
Will closely collaborate with the Regional Product Manager on priorities for Product Development items that need to go into a Product Roadmap or a Product Development ticket
·
Supports the Regional Product Manager to write Product requirements for the EMEA markets
·
Will be responsible for maintaining Offering Capabilities for the EMEA region in a centralized database and seek input from other teams on cost and lead times
·
Supports the evaluation of Product Development improvements by using Sales tools
Skills & Qualifications
·
Bachelor's or Master's degree in engineering or similar technical discipline
·
At least five year's professional, in-depth work experience is required, preferred in the power industry or renewable energy sector
·
Ability to translate Sales opportunity requirements into Product and project requirements
·
Passion and entrepreneurial drive, ability to prioritize and execute many parallel tasks
·
Strong co-ordination and communication skills
·
Effective in a highly collaborative yet informally structured work environment
·
Willing and able to travel, domestically and internationally (expected 20% of time)
·
Fluent in written and spoken English; German and or Dutch would be an advantage
·
Previous experience working in a Product Development environment is a plus
Fluence IS AN EQUAL OPPORTUNITY EMPLOYER and fully subscribes to the principles of Equal Employment Opportunity to ensure that all applicants and employees are considered for hire, promotion, and job status without regard to race, color, religion, sex, national origin, age, disability, veteran status, sexual orientation, marital or familial status.