Field Services Engineer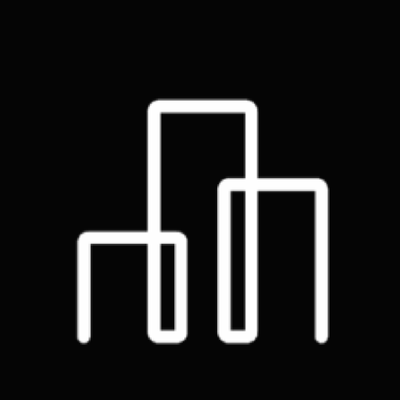 Advanced Microgrid Solutions
Manila, Philippines
Posted on Tuesday, June 27, 2023
Fluence (Nasdaq: FLNC) is a global market leader in energy storage products and services and digital applications for renewables and storage. With a presence in 30 global markets, Fluence provides an ecosystem of offerings to drive the clean energy transition, including modular, scalable storage products, comprehensive service offerings, and the Fluence IQ platform, which delivers AI-enabled digital applications for managing and optimizing storage and renewables. The company is transforming the way we power our world by helping customers create more resilient and sustainable electric grids. For more information, please visit
fluenceenergy.com
.
OUR CULTURE AND VALUES
We are guided by our passion to transform the way we power our world. Achieving our goals requires creativity, diversity of ideas and backgrounds, and building trust to effect change and move with speed.
We are Leading
Fluence currently has thousands of MW of energy storage projects operated or awarded worldwide in addition to the thousands of MW of projects managed by our trading platform—and we are growing every day.
We are Responsible
Fluence is defined by its unwavering commitment to safety, quality, and integrity.
We are Agile
We achieve our goals and meet our customer's needs by cultivating curiosity, adaptability, and self-reflection in our teams.
We are Fun
We value the diversity in thought and experience of our coworkers and customers. Through honest, forthcoming, and respectful communications we work to ensure that Fluence is an inclusive and welcoming environment for all.
As a Field Service Engineer, you are seen as the trusted technical partner of the Asset Owners. You provide maintenance guidance and manage maintenance activities to enable the asset to perform at its optimal state.
Responsibilities
Exemplify and ensure Safe Operations and Maintenance activities within ES sites per Safety Management Plan.
Work closely with customers to ensure timely, professional and effective response to customer service needs.
Manage and monitor multiple assets and provide onsite diagnostic, troubleshooting and hands-on technical support.
Develop subject matter expertise on hardware/software systems – operate as primary POC for all customer needs.
Establish, as needed, implement and support active use of company policies & procedures including: Management of Change, Root Cause Analysis, Inventory Management, Procurement, Peer Review and Benchmarking.
Strategize and identify opportunities contributing to improvement of revenue or margin.
Demonstrate and ensure Safe Operations & Maintenance activity within ES sites per Fluence Safety Management Plan, Policies, Procedures.
Assist Support Services Manager in active management of 3rd party service contractors.
Facilitate and participate in formal maintenance management of energy storage sites through the appointed Fluence platform (Salesforce, CMMS, etc).
Perform quality checks to ensure the correctness of the work performed.
Manage & own safe maintenance works using CMMS and performance metrics for each site assigned per training and directions by Area Service Manager.
Provide onsite diagnostic, troubleshooting and hands-on technical support depending on the level of issue and escalation status.
Maintain physical inventories, tools & equipment and assigned assets professionally.
Successfully work with internal peers including: 24/7 Operations, Performance Analysis, Deployment and Product Development teams.
Create professional quality reports for internal stakeholders and external customers.
Support or perform customer training during commissioning and as needed.
Successfully work with internal peers including: 24/7 Operations, Performance Analyst, Deployment and Product Development Teams.
Other duties as assigned by the Services Manager.
Requirements
Bachelors' degree Electrical Engineering or equivalent required, or combination of experience and 2-year technical certificate accepted.
Global mindset with experience working in an international/multi-cultural matrix environment.
Must possess strong customer service mindset and a desire to take on tough and challenging projects.
5 years industry experience required (Utility, Wind, Solar, or Thermal energy equipment supplier).
Demonstrated experience guiding safety efforts in an operational setting.
Energy Storage knowledge preferred but not required.
Management skills and experience in strategic planning of preventive maintenance and handling contractors in carrying out corrective maintenance.
Strong verbal and written communication skills required (verbal and written)
Detail and Goals- oriented
Strong Problem-solving skills
Questions? Message your Talent Acquisition Partner Directly:
Gera Cruz
Fluence IS AN EQUAL OPPORTUNITY EMPLOYER and fully subscribes to the principles of Equal Employment Opportunity to ensure that all applicants and employees are considered for hire, promotion, and job status without regard to race, color, religion, sex, national origin, age, disability, veteran status, sexual orientation, marital or familial status.