HR Operations Specialist (m/f/d)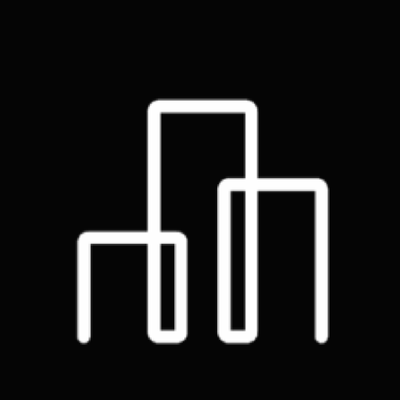 Advanced Microgrid Solutions
People & HR, Operations
London, UK
Posted on Thursday, June 22, 2023
Fluence (Nasdaq: FLNC) is a global market leader in energy storage products and services and digital applications for renewables and storage. With a presence in 30 global markets, Fluence provides an ecosystem of offerings to drive the clean energy transition, including modular, scalable storage products, comprehensive service offerings, and the Fluence IQ platform, which delivers AI-enabled digital applications for managing and optimizing storage and renewables. The company is transforming the way we power our world by helping customers create more resilient and sustainable electric grids. For more information, please visit
fluenceenergy.com
.
OUR CULTURE AND VALUES
We are guided by our passion to transform the way we power our world. Achieving our goals requires creativity, diversity of ideas and backgrounds, and building trust to effect change and move with speed.
We are Leading
Fluence currently has thousands of MW of energy storage projects operated or awarded worldwide in addition to the thousands of MW of projects managed by our trading platform—and we are growing every day.
We are Responsible
Fluence is defined by its unwavering commitment to safety, quality, and integrity.
We are Agile
We achieve our goals and meet our customer's needs by cultivating curiosity, adaptability, and self-reflection in our teams.
We are Fun
We value the diversity in thought and experience of our coworkers and customers. Through honest, forthcoming, and respectful communications we work to ensure that Fluence is an inclusive and welcoming environment for all.
ABOUT THE POSITION
As
HR Operations Specialist
, you will guide Fluence's success by bringing your knowledge and expertise to the EMEA team and help us maintain our culture as we grow. You will be tasked with enriching the employee experience by owning various HR Operations activities for the EMEA region using our tools, your experience, and a collaborative fun environment. You will have the ability to make sound judgment calls and contribute to maintaining a culture of high integrity. If you're skilled with issue resolution, a great collaborator, and an excellent communicator, we'd like to talk to you!
Requirements:
·
Commitment to promoting Fluence's core values: responsible, agile, leading, and fun.
·
Strong knowledge of payroll regulations and compliance, awareness of benefits programs (such as pension and stock)
·
Previous experience working with various levels of staff across multiple EMEA locations.
·
Must be organized, possess a strong attention to detail, and be able to use critical thinking skills to solve problems.
·
Exceptional time management skills as well as a demonstrated ability to manage multiple tasks and projects.
·
Highly driven and motivated individual, who can work independently as well as part of a team.
·
Strong aptitude for system work, including spreadsheets and reporting (expert-Level proficiency in Microsoft Excel (v-lookups, pivot tables, IF Formulas).
·
Strong written and verbal communication skills
·
Strong customer service skills
·
7+ years of experience in an operational HR role managing the full life-cycle of HR operations in an international, customer-facing environment.
·
Experience with Workday strongly preferred.
·
Experience with HR shared services is a plus.
Responsibilities:
·
Ensure outstanding customer focus by delivering operational best-in-class HR support to internal customers.
·
Full-cycle employee data management from on-boarding to off-boarding including payroll.
Maintain employee records such as payroll information, tax documents and other relevant employee data.
Monitoring government regulations and changes in labor law which may affect payroll and people processes.
·
Develop, propose, or implement methods, processes or programs related to HR Ops.
·
Ensure operational processes, procedures and policies are aligned with current employment law and compliance requirements.
·
Participate in global monthly payroll processing activities for international countries.
·
Support and check payroll related processes e. g. calculating wages, retention, bonus payments.
·
Handle absences, overtime, and special payments.
·
Handle fixed term contracts and contractual changes and amendments.
·
Create and/or maintain payroll documentation as it relates to processing, operational procedures, compliance, and other payroll-related matters as required.
·
Partner with HR, Managers, Shared Services, and IT to maintain data integrity in systems and resolve data inaccuracies in a timely manner.
·
Collaborate with internal and external stakeholders and prepare reports for management and authorities.
·
Provide standard and ad-hoc payroll reports as needed by various internal departments such as Finance, Accounting, Legal, Benefits, and IT.
·
Assist in all internal and external audits, including SOX and other compliance audits. Ensure the proper controls and procedures are in place, documented and followed.
·
Participate in special projects and other ad hoc duties as needed.
Fluence IS AN EQUAL OPPORTUNITY EMPLOYER and fully subscribes to the principles of Equal Employment Opportunity to ensure that all applicants and employees are considered for hire, promotion, and job status without regard to race, color, religion, sex, national origin, age, disability, veteran status, sexual orientation, marital or familial status.