Senior Linux Systems Engineer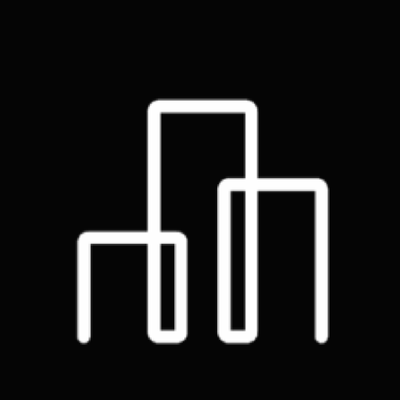 Advanced Microgrid Solutions
Software Engineering
Bengaluru, Karnataka, India
Posted on Tuesday, June 13, 2023
Fluence (Nasdaq: FLNC) is a global market leader in energy storage products and services and digital applications for renewables and storage. With a presence in 30 global markets, Fluence provides an ecosystem of offerings to drive the clean energy transition, including modular, scalable storage products, comprehensive service offerings, and the Fluence IQ platform, which delivers AI-enabled digital applications for managing and optimizing storage and renewables. The company is transforming the way we power our world by helping customers create more resilient and sustainable electric grids. For more information, please visit
fluenceenergy.com
.
OUR CULTURE AND VALUES
We are guided by our passion to transform the way we power our world. Achieving our goals requires creativity, diversity of ideas and backgrounds, and building trust to effect change and move with speed.
We are Leading
Fluence currently has thousands of MW of energy storage projects operated or awarded worldwide in addition to the thousands of MW of projects managed by our trading platform—and we are growing every day.
We are Responsible
Fluence is defined by its unwavering commitment to safety, quality, and integrity.
We are Agile
We achieve our goals and meet our customer's needs by cultivating curiosity, adaptability, and self-reflection in our teams.
We are Fun
We value the diversity in thought and experience of our coworkers and customers. Through honest, forthcoming, and respectful communications we work to ensure that Fluence is an inclusive and welcoming environment for all.
The Senior Linux System Engineer will work with other Information Systems team colleagues within Fluence to monitor, service and troubleshooting the Fluence global fleet of deployed energy storage systems.
Key Responsibilities:
Fluence is defined by its unwavering commitment to safety, quality, and integrity. We take personal ownership in what we do, developing trust in our relationships with internal and external stakeholders. We firmly believe in having honest, forthcoming, and fair communications. The Linux Systems Engineer will:
•Develop integrations with popular solutions to monitor various services including both network and software applications.
•Create user-friendly technical documentation
•Perform software deployment, configuration, update, patches and other software lifecycle activities.
•Work closely with the development and Technical Support teams.
•Work with both external vendors, customers and other groups to coordinate and conduct schedule and ad-hoc testing
•Complete installation and configuration of Fluence Operating System (FOS) UI for each project.
•Work with other team members to drive team achievement of KPI-centered goals and objectives.
•Develop new tools, implement processes, provide feedback, and work with other stakeholders to ensure continuous improvement of project execution.
•Complete requisite training and professional development activities to stay abreast of industry state-of-the-art tools and best practices.
What does the ideal candidate bring to Fluence?
Ability to work in a manner consistent with the Fluence values of Leading, Agile, Responsible, and Fun.
8+ years of Linux operating system experience for system administration, preferably using Red Hat/Fedora, Ubuntu, or Debian.
Fundamental understanding of Networking.
Experience with security - hardening of Linux systems.
Experience with taking backups of the OS, configurations and restoring from them.
Experience with performing patch management deployments.
Experience with orchestration tools like Ansible, Salt or Puppet.
Experience with Agile development methodologies (Scrum).
Experience in the following programming languages: Javascript, Ruby.
Experience capturing day to day activities in JIRA.
Strong knowledge of Git.
Proven success on challenging projects where you made key contributions while demonstrating ownership, creativity, and initiative.
Competence in MS Word, Excel, PowerPoint, and Outlook.
BS in Computer Science, Software Engineering, or Mathematics from an accredited university is preferred.
Strong bash scripting required (Python/Ruby is a plus).
Familiarity with monitoring tools like Zabbix is preferred.
Fluence IS AN EQUAL OPPORTUNITY EMPLOYER and fully subscribes to the principles of Equal Employment Opportunity to ensure that all applicants and employees are considered for hire, promotion, and job status without regard to race, color, religion, sex, national origin, age, disability, veteran status, sexual orientation, marital or familial status.