Sr. Legal Counsel (m/f/d)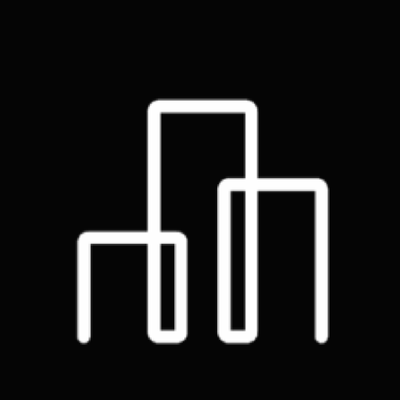 Advanced Microgrid Solutions
Legal
Berlin, Germany
Posted on Friday, June 9, 2023
About Fluence: Fluence Energy, Inc. (Nasdaq: FLNC) is a global market leader in energy storage products and services, and optimization software for renewables and storage. With a presence in over 47 markets globally, Fluence provides an ecosystem of offerings to drive the clean energy transition, including modular, scalable energy storage products, comprehensive service offerings, and the Fluence IQ Platform, which delivers AI-enabled SaaS products for managing and optimizing renewables and storage from any provider. Fluence is transforming the way we power our world by helping customers create more resilient and sustainable electric grids.
OUR CULTURE AND VALUES
We are guided by our passion to transform the way we power our world. Achieving our goals requires creativity, diversity of ideas and backgrounds, and building trust to effect change and move with speed.
We are Leading
Fluence currently has thousands of MW of energy storage projects operated or awarded worldwide in addition to the thousands of MW of projects managed by our trading platform—and we are growing every day.
We are Responsible
Fluence is defined by its unwavering commitment to safety, quality, and integrity.
We are Agile
We achieve our goals and meet our customer's needs by cultivating curiosity, adaptability, and self-reflection in our teams.
We are Fun
We value the diversity in thought and experience of our coworkers and customers. Through honest, forthcoming, and respectful communications we work to ensure that Fluence is an inclusive and welcoming environment for all.
Nuremberg, Hamburg, Berlin areas
Fluence is seeking candidates for the role of Senior Legal Counsel Germany (m/f/d).
The Senior Legal Counsel Germany will have an in-depth role in overseeing the legal matters of Fluence's organization in Germany with a focus on contracting of complex battery energy storage projects. This includes legal aspects of the delivery of energy storage systems to our customers, managing the contractual relationships with our supply chain, but also all sorts of corporate issues in Germany and will include any stuff that might end up on a corporate lawyer's desk. The role will be part of Fluence's EMEA Legal Department reporting to the General Counsel, EMEA. This position offers an opportunity to make a difference by contributing to the effective, accurate and profitable operations of a global organization with the mission to change the way we power our world (and – we take this mission seriously!).
We'll tell you more about Fluence below, but first let's talk about you.
YOU
·
You are responsible, agile, leading and fun. (Hint: these are Fluence's core values, and we mean it. Seriously.). Beyond that, you fiercely innovate, enjoy thriving together with others (at Fluence the "We" is paramount), and always stive to deliver excellence
·
You have gained a minimum of 7 – 10 years of experience drafting, interpreting, and negotiating contracts. You are able to sit first row in discussions and do not shy away from taking responsibility. If you have also seen and worked on a wide variety of other matters that come across the table of an in-house lawyer in a small legal department – even better.
·
Ideally, you have gained experience in in Renewables, Energy, or complex Plant and Design-Built sectors. If your experience comes from the energy storage sector, we might think you are very fancy indeed.
·
You have excellent judgment, both in business and interpersonal matters, except you like lawyers. For you, the legal department is not an ivory tower but a business function merrily interacting with other part of the company delivering first in class results. You can win the day for your client, and the other side thinks you're awesome. People sometimes tell you "Wow, I didn't know lawyers could be cool."
·
You have impeccable ethics and a commitment to compliance and safety. (We don't make jokes about compliance or safety.)
·
You exude strong interpersonal skills, flexibility and a highly self-motivated work style. In a room full of industrial-grade rock stars, you'll blend in like a chameleon – and together with these rock stars – form the group delivering the next No. 1 hit.
·
You read legalese fluently, but you never, ever (!) speak legalese. You enjoy boring your family and friends with your vast knowledge of legal matters that come up in the life of an international group of companies. And you entertain your colleagues from other functions in the same manner – and they like you for it.
·
You are interested in thinking out of the box and seek to improving the processes of how a legal department operates– what's Legal Tech?
·
You are able to negotiate and communicate complex technical, commercial, and legal matters in German and English
What about FLUENCE
Fluence's core values are: Responsible, Agile, Leading and Fun. What on earth does that mean for you?
Responsible:
Fluence is defined by our unwavering commitment to safety, quality, and integrity. We take personal ownership in what we do, developing trust in our relationships with internal and external stakeholders. We firmly believe in having honest, forthcoming, and fair communications.
·
This role will support the EMEA Management and all Fluence functions in managing and mastering their legal challenges. You will not be isolated in a legal ivory tower – you are expected to be out there with and form part of the team and add value in close interactions with your peers.
·
In other words, you will be a lawyer in a broad and customer-facing role, and all of us are responsible for great customer service.
Agile:
Here at Fluence, we strive to continuously improve, to be intellectually curious and be adaptive to our customers' and employees' needs. Collaboration is key, both in our partnerships with our customers, and with each other. Fluence prioritizes the most critical efforts that allow for the greatest impact.
·
This role will support the EMEA region. The subject matter, technical details and personalities will be numerous and varied.
·
Job location is flexible. (What? Really? Yes!) Within EMEA, we have a physical office in Erlangen, Germany, Amsterdam, the Netherlands, and London, UK, so occasional travel to this location and to all other places where the business needs legal eagles should be expected, along with other occasional business travel. But this role, like most of our "office" roles, will work remotely most of the time.
·
Most Fluence people wear multiple hats. On any given day you might provide overflow legal support on any topic, from contracting to employment law, privacy, intellectual property, real estate, or simply corporate housekeeping. Nobody at Fluence says "that's not my job!"
·
Our lingua franca is English. Looking at our project forecast, Dutch, Italian, Spanish, or Swedish language skills would be cool.
Leading:
Our goal is to create a more sustainable future by transforming the way we power our world. The company offers proven energy storage technology solutions designed to address the diverse needs and challenges of customers in a rapidly transforming energy landscape. Fluence works closely with customers as their trusted advisor throughout their journey and provides advisory, financing, and project lifecycle services.
·
You aren't expected to arrive at Fluence being an expert in energy storage. You'll climb the learning curve quickly.
·
Our customers value us for our expertise, and this role will be on the front lines, interacting with customers frequently. Soon you'll know more about energy storage than most other lawyers in the world.
Fun:
We are always looking for employees who are excited by challenges and the opportunity to be problem-solvers. Our entrepreneurial mindset allows for creativity, sense of urgency and fulfillment. Our employees love what we do and are passionate about the way we power our world.
·
Granted, this is an intangible – how do you measure fun? Suffice it to say, we work very hard to maintain a vibrant company culture. We value diversity, inclusiveness and respect. Even toward our lawyers! People at Fluence don't take themselves too seriously – we take our products and our customers seriously. (And ethics, and safety, and compliance.)
·
As some of us like to say, "Winning is fun!". At Fluence, you'll be doing a lot of winning and we don't settle for anything less.
Fluence IS AN EQUAL OPPORTUNITY EMPLOYER and fully subscribes to the principles of Equal Employment Opportunity to ensure that all applicants and employees are considered for hire, promotion, and job status without regard to race, color, religion, sex, national origin, age, disability, veteran status, sexual orientation, marital or familial status.