Senior Manager - IT Platform Solutions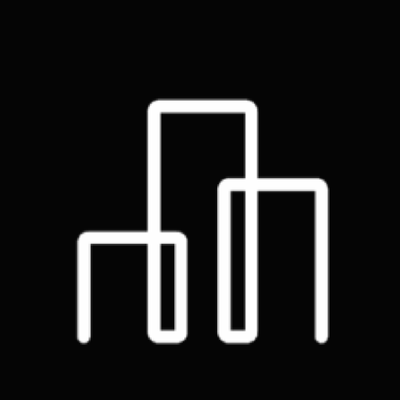 Advanced Microgrid Solutions
IT
Bengaluru, Karnataka, India
Posted on Thursday, June 8, 2023
Fluence (Nasdaq: FLNC) is a global market leader in energy storage products and services and digital applications for renewables and storage. With a presence in 30 global markets, Fluence provides an ecosystem of offerings to drive the clean energy transition, including modular, scalable storage products, comprehensive service offerings, and the Fluence IQ platform, which delivers AI-enabled digital applications for managing and optimizing storage and renewables. The company is transforming the way we power our world by helping customers create more resilient and sustainable electric grids. For more information, please visit
fluenceenergy.com
.
OUR CULTURE AND VALUES
We are guided by our passion to transform the way we power our world. Achieving our goals requires creativity, diversity of ideas and backgrounds, and building trust to effect change and move with speed.
We are Leading
Fluence currently has thousands of MW of energy storage projects operated or awarded worldwide in addition to the thousands of MW of projects managed by our trading platform—and we are growing every day.
We are Responsible
Fluence is defined by its unwavering commitment to safety, quality, and integrity.
We are Agile
We achieve our goals and meet our customer's needs by cultivating curiosity, adaptability, and self-reflection in our teams.
We are Fun
We value the diversity in thought and experience of our coworkers and customers. Through honest, forthcoming, and respectful communications we work to ensure that Fluence is an inclusive and welcoming environment for all.
We are looking for a collaborative, positive, self-driven, leader with the ability to work seamlessly within a hybrid work environment. The successful candidate will exhibit strong technical expertise, leadership and management skills, and a willingness to work both strategically and hands-on.
As the
IT Platform Solutions Manager,
you will be responsible for managing the execution of project deliverables and tasks to support business platforms. The leader in this role will ensure that project systems are designed with the overall system landscape at Fluence and can scale to support multi-billion dollar global business. We are looking for a change agent who can lead with digital-first approach to delivering business transformations.
As Fluence grows, we require individuals who can work seamlessly within cross-functional teams that combine internal staff, contractors, consultants, and other external resources to deliver against aggressive timelines. She/He will coordinate and deliver major projects and programs, especially those with enterprise impact.
Success in the Role: What are the performance outcomes you will work toward completing? As our IT Platform Solutions Manager you will support all platform efforts across our business systems. Responsible for the day-to-day delivery activities including deliverables, design, testing and ongoing support. Tasks include:
Oversee the execution of business capabilities across business platforms.
Acting as the lead between Application Support and Development.
Manage the Execution of Project Tasks.
Applies appropriate project management techniques and tools to manage all aspects of initiatives.
Building relationships with all platform leaders and key development leads to ensure overall project success.
Leverages personal and collective team subject matter expertise to drive best practice based solutions.
Contributes to the development of test cases, training materials, and other content required to ensure successful solution adoption.
Mentors, coaches, and trains team of analysts and developers.
Assesses talent (Internal and External) and provides feedback to management.
Conducting business process assessments and development of business processes for the successful execution and management of large capital projects.
What will you bring to Fluence?
10+ years experience in IT Management, IT Project & Program management and delivery required; experience leading projects in an IT organization preferred.
PMP certification preferred.
Ability to motivate teams to deliver large cross functional programs and projects in a very dynamic, fast-paced, and matrix enterprise environment.
Digital Transformation experience for a large global company.
Experience with ERP, CRM, HRMS and PPM.
Bachelor's degree from an accredited college or university preferably in an Engineering or IT discipline and 5 years of progressive experience in the administration and management of project management information systems.
Project Management Professional (PMP).
Must have excellent interpersonal and communication skills.
Must have strong analytical, planning and organizational skills.
Ability to work with others in a positive and collaborative manner.
Excellent Oral and written communication skills.
Utilizes personal computer and maintains a working knowledge of applicable software programs, (i.e., word processing, spreadsheets, e-mail, etc.).
Fluence IS AN EQUAL OPPORTUNITY EMPLOYER and fully subscribes to the principles of Equal Employment Opportunity to ensure that all applicants and employees are considered for hire, promotion, and job status without regard to race, color, religion, sex, national origin, age, disability, veteran status, sexual orientation, marital or familial status.