Product Owner - Grid-scale Energy Storage System Control Software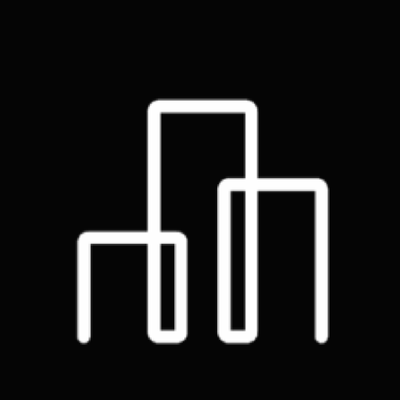 Advanced Microgrid Solutions
Product
Bengaluru, Karnataka, India
Posted on Friday, June 2, 2023
Fluence (Nasdaq: FLNC) is a global market leader in energy storage products and services and digital applications for renewables and storage. With a presence in 30 global markets, Fluence provides an ecosystem of offerings to drive the clean energy transition, including modular, scalable storage products, comprehensive service offerings, and the Fluence IQ platform, which delivers AI-enabled digital applications for managing and optimizing storage and renewables. The company is transforming the way we power our world by helping customers create more resilient and sustainable electric grids. For more information, please visit
fluenceenergy.com
.
OUR CULTURE AND VALUES
We are guided by our passion to transform the way we power our world. Achieving our goals requires creativity, diversity of ideas and backgrounds, and building trust to effect change and move with speed.
We are Leading
Fluence currently has thousands of MW of energy storage projects operated or awarded worldwide in addition to the thousands of MW of projects managed by our trading platform—and we are growing every day.
We are Responsible
Fluence is defined by its unwavering commitment to safety, quality, and integrity.
We are Agile
We achieve our goals and meet our customer's needs by cultivating curiosity, adaptability, and self-reflection in our teams.
We are Fun
We value the diversity in thought and experience of our coworkers and customers. Through honest, forthcoming, and respectful communications we work to ensure that Fluence is an inclusive and welcoming environment for all.
ABOUT THE POSITION:
Fluence is seeking a product owner for grid-scale energy storage system controls, who will work cross-functionally with engineering and product management teams to understand and execute the Fluence OS and grid application development plan. The candidate will demonstrate a continued technical understanding of regional grid code requirements and compliance to provide differentiated offerings in the market that are uniquely valuable to our customers. They will serve as the technical liaison for communicating the growth strategy to the engineering teams and managing the product development of the Fluence OS grid forming and following capabilities.
This position requires detailed understanding of local rules and regulations in regions like APAC, EMEA and/or Americas. You will monitor additions and changes to the grid code and regulatory norms as well as get input from detailed customer requirements and product management.
As a product owner you will translate the applicable rules and regulations into actionable user stories for the development agile team(s), have the ability to plan and manage the development project from start to finish and ensure that the product meets the customer's needs. In addition to your power systems and grid code compliance knowledge you will be detail-oriented and have excellent organizational, leadership, and communication skills. Other responsibilities include supporting the agile team, managing backlog items, and optimizing the value of the product.
As a Product Owner – Grid-scale Energy Storage System Control Software at Fluence, you will:
Analyzing the Customer Requirements (CRs) received and standards (grid compliance, cybersecurity, etc.) on project opportunities and the product roadmap.
Work collaboratively with the product management team to fulfill the CRs and/or meet applicable standards, including the associated cost and cycle time.
Creates user stories out of requirements. Manage and prioritize Agile team's backlog tickets.
Provides technical inputs on control system design and capabilities cross-functionally.
Review system control solution conceptual design and control SW design.
Lead the creation and maintenance of the technical commercial documentation related to the product in coordination with the different stakeholders.
Support the product management and sales team in delivering technical presentations and demos to customers.
Support customers as a technical advisor in finding creative solutions to address complex projects.
Lead the execution of multi-generation product plans by summarizing and prioritizing emerging customer / market requirements and gathering competitive intelligence.
What will our ideal candidate bring to Fluence:
Engineering degree in Electrical or Power Systems
5+ years of engineering background in utility scale electrical power systems
2+ year of product owner experience in Agile process
Good knowdelge of grid followng and grid forming applications
Knowledge of technical requirements of ISOs and transmission owners
Knowledge of grid interconnections agreements
Experience in review of grid connection compliance design
Ability to solve complex technical problems and communicate results.
Ability to review contracts and technical requirements.
Excellent verbal and written communication skills
Organizational competencies
#li hybrid #li onsite
Fluence IS AN EQUAL OPPORTUNITY EMPLOYER and fully subscribes to the principles of Equal Employment Opportunity to ensure that all applicants and employees are considered for hire, promotion, and job status without regard to race, color, religion, sex, national origin, age, disability, veteran status, sexual orientation, marital or familial status.