Procurement Specialist(m/f/d)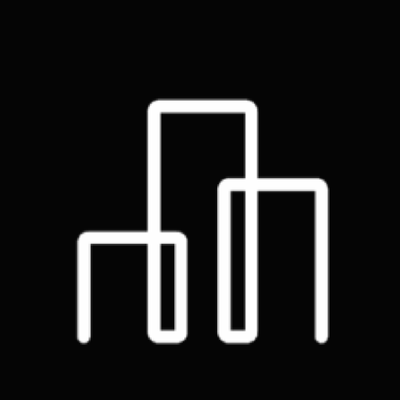 Advanced Microgrid Solutions
Operations
London, UK
Posted on Wednesday, May 31, 2023
Fluence (Nasdaq: FLNC) is a global market leader in energy storage products and services and digital applications for renewables and storage. With a presence in 30 global markets, Fluence provides an ecosystem of offerings to drive the clean energy transition, including modular, scalable storage products, comprehensive service offerings, and the Fluence IQ platform, which delivers AI-enabled digital applications for managing and optimizing storage and renewables. The company is transforming the way we power our world by helping customers create more resilient and sustainable electric grids. For more information, please visit
fluenceenergy.com
.
OUR CULTURE AND VALUES
We are guided by our passion to transform the way we power our world. Achieving our goals requires creativity, diversity of ideas and backgrounds, and building trust to effect change and move with speed.
We are Leading
Fluence currently has thousands of MW of energy storage projects operated or awarded worldwide in addition to the thousands of MW of projects managed by our trading platform—and we are growing every day.
We are Responsible
Fluence is defined by its unwavering commitment to safety, quality, and integrity.
We are Agile
We achieve our goals and meet our customer's needs by cultivating curiosity, adaptability, and self-reflection in our teams.
We are Fun
We value the diversity in thought and experience of our coworkers and customers. Through honest, forthcoming, and respectful communications we work to ensure that Fluence is an inclusive and welcoming environment for all.
Job Description
The Procurement Specialist in Sales activity will be responsible for the day-to-day procurement activities including but not limited to vendor sourcing, RFI/RFQ preparation and issuance, bid evaluation and negotiation in a team, and contractual terms finalization. He/She will also support other departments and units in procurement related activities when needed. The Procurement Specialist will be based remotely, and work in a team with Deal Team Members from different countries and report to Project Procurement Lead.
Responsibilities
•Procurement activities in large-scale and construction tenders.
•Sourcing plans development together with the team per tender.
•Prepare and issue RFIs, RFQs.
•Analyze and compare quotes (from prices, T&Cs, lead time, list of exclusions, etc perspective).
•Market resource and suppliers´ analyzes (financial capability, capacity, references, etc).
•Evaluate and negotiate in a team and propose to Deal Team awards of the bid, that meets specifications, T&Cs, quality, budget, and schedule.
•Daily contact with Deal Team Members (Business Development Manager, Sales Engineering, Commercial Project Manager, etc) and Project Execution Team Members.
•Reporting
•Maintain and uploads procurement files
Skills & Qualifications
A Bachelor's or Master's degree in Supply Chain and/or Procurement or a related field. The ideal candidate will have 4+ years of experience in procurement and 3+ in project management in the same or similar industry.
Required
•Familiar with business law and procurement practices in the UK and the European Union
•Preferably at least 4 years work with contract management with UK/EU companies.
•Understanding of practices of project management.
•Experience in applying organizational standards when developing requests for proposals/quotes, negotiating terms, and drafting contracts.
•Strong written and oral communication skills.
•Demonstrated ability working in a matrixed and global organization.
•Ability to organize, manage processes, set deadlines, and follow up to ensure schedules are met.
•Ability to act as a liaison between various teams and divisions in the company.
•Strong Team player with demonstrated experience in working effectively within their own organization and cross-functionally.
•Ability to work independently.
•Problem solving, negotiation and organizational skills.
•Ability to process information and manage multiple conflicting priorities to drive to successful outcome (i.e. Multi-task).
•Flexible and versatile to provide on demand support in quick reaction and immediate demand situations.
•Proficient Microsoft Office Suite skills (Outlook, Word, Excel).
•Required travel: 30%.
•Knowledge of ERP Netsuite will be an advantage.
Fluence IS AN EQUAL OPPORTUNITY EMPLOYER and fully subscribes to the principles of Equal Employment Opportunity to ensure that all applicants and employees are considered for hire, promotion, and job status without regard to race, color, religion, sex, national origin, age, disability, veteran status, sexual orientation, marital or familial status.