Senior Test Automation Engineer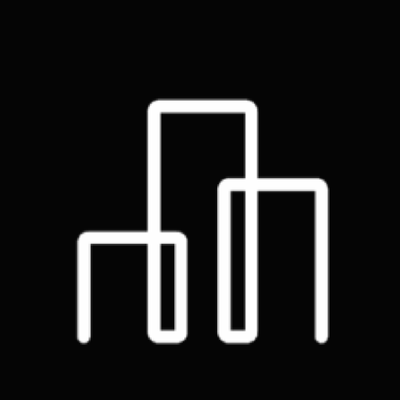 Advanced Microgrid Solutions
Software Engineering, Quality Assurance
Bengaluru, Karnataka, India
Posted on Thursday, May 18, 2023
Fluence (Nasdaq: FLNC) is a global market leader in energy storage products and services and digital applications for renewables and storage. With a presence in 30 global markets, Fluence provides an ecosystem of offerings to drive the clean energy transition, including modular, scalable storage products, comprehensive service offerings, and the Fluence IQ platform, which delivers AI-enabled digital applications for managing and optimizing storage and renewables. The company is transforming the way we power our world by helping customers create more resilient and sustainable electric grids. For more information, please visit
fluenceenergy.com
.
OUR CULTURE AND VALUES
We are guided by our passion to transform the way we power our world. Achieving our goals requires creativity, diversity of ideas and backgrounds, and building trust to effect change and move with speed.
We are Leading
Fluence currently has thousands of MW of energy storage projects operated or awarded worldwide in addition to the thousands of MW of projects managed by our trading platform—and we are growing every day.
We are Responsible
Fluence is defined by its unwavering commitment to safety, quality, and integrity.
We are Agile
We achieve our goals and meet our customer's needs by cultivating curiosity, adaptability, and self-reflection in our teams.
We are Fun
We value the diversity in thought and experience of our coworkers and customers. Through honest, forthcoming, and respectful communications we work to ensure that Fluence is an inclusive and welcoming environment for all.
This position will be within the Fluence Digital business unit, formed following Fluence's acquisition of San Francisco-based start-up AMS. Fluence Digital's IQ platform uses artificial intelligence, advanced price forecasting, portfolio optimization and market bidding to ensure energy storage and flexible generation assets are optimally participating in wholesale electricity markets.
Key role responsibilities include:
•Work with colleagues on the QA team to design, create, and maintain automated testing frameworks for the Fluence Mosaic platform
•Develop and maintain UI and API tests that integrate with our CI\CD pipelines
•Develop and maintain integration and load tests for critical components of the Fluence Mosaic platform
•Assist in tracking and advocating for better unit test coverage across the engineering team
•Integrate automated testing results and report them to a central testing management tool
•Document automated testing framework, environments and how-to articles
•Assist in setting longer-term technical / business-driven goals for the QA team
•Ongoing testing / QA support for the engineering/data science team
•Be a catalyst and advocate for Test-Driven Development
What will our ideal candidate bring to Fluence?
•5+ years of experience in QA with at least 3-5 years focusing on test automation and test framework development
•Strong technical test skills with a demonstrated track record of adopting and effectively using new tools and technologies
•Proficiency in Python, Javascript, and/or Java testing frameworks
•Proficiency with automated testing tools (e.g. Selenium, Cypress, pytest et al)
•Proficiency with source control (e.g. Git), CI/CD, Jenkins, Docker
•Proficiency with Agile/Scrum practices & JIRA
•Experience with generating automated test reports and CI/CD test integration
•Familiarity with tools like Postman or Swagger preferred
•Familiarity with AWS (or similar) and cloud-based application patterns preferred
•Familiarity with test case management systems (e.g. TestRail, Zephyr, et al) preferred
•Strong communication skills with multiple stakeholders in different time zones
Technology Stack:
•Kotlin
•Typescript/Javascript
•Python
•React, Redux
•Postgres
•Scylla (Cassandra)
•Redis
•Docker
•Kubernetes
•All things AWS
PTO #Hybrid
Fluence IS AN EQUAL OPPORTUNITY EMPLOYER and fully subscribes to the principles of Equal Employment Opportunity to ensure that all applicants and employees are considered for hire, promotion, and job status without regard to race, color, religion, sex, national origin, age, disability, veteran status, sexual orientation, marital or familial status.