Sales Engineer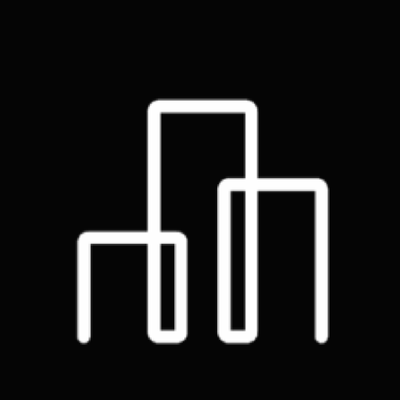 Advanced Microgrid Solutions
Sales & Business Development
Bengaluru, Karnataka, India
Posted on Tuesday, March 14, 2023
About Fluence: Fluence Energy, Inc. (Nasdaq: FLNC) is a global market leader in energy storage products and services, and optimization software for renewables and storage. With a presence in over 47 markets globally, Fluence provides an ecosystem of offerings to drive the clean energy transition, including modular, scalable energy storage products, comprehensive service offerings, and the Fluence IQ Platform, which delivers AI-enabled SaaS products for managing and optimizing renewables and storage from any provider. Fluence is transforming the way we power our world by helping customers create more resilient and sustainable electric grids.
OUR CULTURE AND VALUES
We are guided by our passion to transform the way we power our world. Achieving our goals requires creativity, diversity of ideas and backgrounds, and building trust to effect change and move with speed.
We are Leading
Fluence currently has thousands of MW of energy storage projects operated or awarded worldwide in addition to the thousands of MW of projects managed by our trading platform—and we are growing every day.
We are Responsible
Fluence is defined by its unwavering commitment to safety, quality, and integrity.
We are Agile
We achieve our goals and meet our customer's needs by cultivating curiosity, adaptability, and self-reflection in our teams.
We are Fun
We value the diversity in thought and experience of our coworkers and customers. Through honest, forthcoming, and respectful communications we work to ensure that Fluence is an inclusive and welcoming environment for all.
Responsibilities
·
Develop a deep understanding for the Fluence energy storage technology platforms and provide sales teams with technical support as well as product configuration guidance / costing to drive successful equipment only and turnkey sales
·
Assist in the development of sales tools and support materials to streamline and scale sales efforts within the region
·
Serve as the Indian Engineering technical expert.
·
Take the lead in identifying and evaluating proposals from BOP contractors to support system integration
·
Work with Sales to negotiate technical aspects of contract negotiations
·
Support dynamic system modelling efforts to optimize the product offering for target applications and markets
·
Capture customer technical and application requirements to help shape the Fluence product roadmaps
·
Provide support to Project Procurement by drafting specifications and performing technical reviews of vendor quotations
·
Ensure that completed systems conform to all specifications, codes, standards and customer requirements
·
Working in close cooperation with Energy Storage project and engineering teams.
·
Prepare and deliver various engineering-related presentations, both internally and externally
Qualifications
The successful candidate will have a minimum 3+ years of relevant experience in an energy, engineering and/or battery storage related field. An ability to interact in a multicultural environment, travel and to work under pressure are also very important.
In addition, qualified candidates will have:
·
BE/B. Tech minimum; Electrical Engineering preferred, but other fields will be considered.
·
6+ years of engineering experience.
·
Experience in Battery Energy Storage Systems, Solar PV, Engineering Procurement Construction (EPC) for High Voltage Systems.
·
Excellent verbal and written communication skills.
·
Leadership skills needed to develop and manage a team.
·
Organizational competencies and project management skills to keep projects, processes, and the entire engineering team on track.
·
Self-motivated attitude with the ability to multitask and thrive in a timeline-driven environment
·
Interpersonal communication skills with expertise in resolving disagreements and distilling complicated topics to a broader audience.
·
Sound knowledge of industry or regulatory codes and standards for BESS & electrical systems.
·
Ability to solve complex technical problems and communicate results
·
Ability to review contracts and technical requirements
·
Entrepreneurial drive and ability to prioritize and execute on many tasks in parallel
·
Willing and able to travel, domestically and internationally
·
Ability to work individually or as part of a team.
Fluence IS AN EQUAL OPPORTUNITY EMPLOYER and fully subscribes to the principles of Equal Employment Opportunity to ensure that all applicants and employees are considered for hire, promotion, and job status without regard to race, color, religion, sex, national origin, age, disability, veteran status, sexual orientation, marital or familial status.