Solution Engineer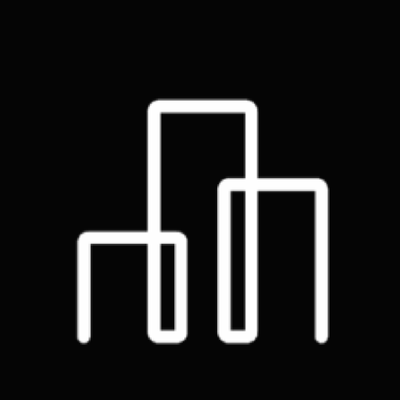 Advanced Microgrid Solutions
Taipei City, Taiwan
Posted on Thursday, March 9, 2023
About Fluence: Fluence Energy, Inc. (Nasdaq: FLNC) is a global market leader in energy storage products and services, and optimization software for renewables and storage. With a presence in over 47 markets globally, Fluence provides an ecosystem of offerings to drive the clean energy transition, including modular, scalable energy storage products, comprehensive service offerings, and the Fluence IQ Platform, which delivers AI-enabled SaaS products for managing and optimizing renewables and storage from any provider. Fluence is transforming the way we power our world by helping customers create more resilient and sustainable electric grids.
OUR CULTURE AND VALUES
We are guided by our passion to transform the way we power our world. Achieving our goals requires creativity, diversity of ideas and backgrounds, and building trust to effect change and move with speed.
We are Leading
Fluence currently has thousands of MW of energy storage projects operated or awarded worldwide in addition to the thousands of MW of projects managed by our trading platform—and we are growing every day.
We are Responsible
Fluence is defined by its unwavering commitment to safety, quality, and integrity.
We are Agile
We achieve our goals and meet our customer's needs by cultivating curiosity, adaptability, and self-reflection in our teams.
We are Fun
We value the diversity in thought and experience of our coworkers and customers. Through honest, forthcoming, and respectful communications we work to ensure that Fluence is an inclusive and welcoming environment for all.
We seek a person passionately committed to a sustainable energy future who will help deliver Fluence Energy Storage Projects in Taiwan.
The Solutions Engineer will be accountable for all engineering and technical disciplines involved in the design, development, and implementation of projects. They will schedule, plan, forecast, resource and manage all the technical activities aiming at assuring project accuracy and quality from conception to completion. He or she will provide support and coordination to the Fluence project teams with subcontractors, including civil, electrical, and mechanical subcontractors for projects within Taiwan.
They will have a thorough grasp of relevant engineering issues, connection requirements, and regulatory environments and will handle several projects simultaneously.
The Solutions Engineer will be based in Taiwan with a primary focus on projects within the country.
This position will report into the ]Solutions Engineering Manager and will take direction from the APAC Engineering Manager in relation to Project Engineering Processes and Procedures. This role requires an autonomous and pragmatic individual who has experience working in a matrixed and virtual environment, working with multiple stakeholders, working on multiple projects/tasks at one time, and working as part of a global team.
Experience within Energy Storage is an advantage but is not mandatory, an agile mindset and comfort working in a fast-paced start-up technology led environment is essential.
Responsibilities
Work closely with the Business Development team to ensure they are meeting/delivering the most complete and cost-effective proposals for potential future projects.
Develop and maintain design standards, templates and tools for the BESS Power System.
Develop and maintain standard equipment specifications for bulk DC/AC Power System Components – HV substations, MV switchgears, MV & HV transformers, MV conductors, LV conductors.
Develop and maintain standardized protection and control scheme methodology for MV collection system and HV utility network coordination.
Responsible for the development, implementation and modelling of a system level positive sequence load flow model (PSLF, PSSE) for utility scale grid interactive inverter systems in collaboration with BOP contractor.
Works directly with external consultants to provide engineering details and design to support large generation interconnection documentation and budgeting.
Requirements
DC/AC Power Systems Design & Engineering with 5+ years of experience
In-depth knowledge and project design experience with Power System Protection
Working experience with utility grid operation, load flow studies, transmission planning and knowledge of feasibility, system impact and facility studies
Discrete working knowledge of applicable local code (PEC), international codes (NEC, IEC) and energy commission/department standards and policy.
Strong technical writing skills for the development of design standards and specifications.
Education: Has a degree in Electrical Engineering
Questions? Message your Talent Acquisition Partner Directly:
Gera Cruz
Fluence IS AN EQUAL OPPORTUNITY EMPLOYER and fully subscribes to the principles of Equal Employment Opportunity to ensure that all applicants and employees are considered for hire, promotion, and job status without regard to race, color, religion, sex, national origin, age, disability, veteran status, sexual orientation, marital or familial status.