Quality Systems Engineer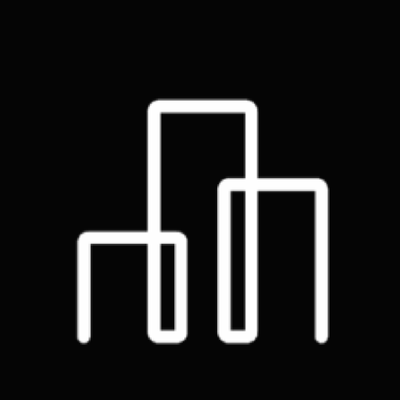 Advanced Microgrid Solutions
Software Engineering, Quality Assurance
Bengaluru, Karnataka, India
Posted on Thursday, January 12, 2023
Fluence (Nasdaq: FLNC) is a global market leader in energy storage products and services and digital applications for renewables and storage. With a presence in 30 global markets, Fluence provides an ecosystem of offerings to drive the clean energy transition, including modular, scalable storage products, comprehensive service offerings, and the Fluence IQ platform, which delivers AI-enabled digital applications for managing and optimizing storage and renewables. The company is transforming the way we power our world by helping customers create more resilient and sustainable electric grids. For more information, please visit
fluenceenergy.com
.
OUR CULTURE AND VALUES
We are guided by our passion to transform the way we power our world. Achieving our goals requires creativity, diversity of ideas and backgrounds, and building trust to effect change and move with speed.
We are Leading
Fluence currently has thousands of MW of energy storage projects operated or awarded worldwide in addition to the thousands of MW of projects managed by our trading platform—and we are growing every day.
We are Responsible
Fluence is defined by its unwavering commitment to safety, quality, and integrity.
We are Agile
We achieve our goals and meet our customer's needs by cultivating curiosity, adaptability, and self-reflection in our teams.
We are Fun
We value the diversity in thought and experience of our coworkers and customers. Through honest, forthcoming, and respectful communications we work to ensure that Fluence is an inclusive and welcoming environment for all.
About this role:
Own
and manage the Computerized Maintenance Management System (CMMS) across Fluence's fleet of energy storage systems Plans, develops, implements, and manages reliability on assigned programs over their life cycle.
Establish
and maintain CMMS usage standards including equipment hierarchy, nomenclature, definitions and associated maintenance databases for new and existing Fluence project sites.
Ensures
Assets, Parts, Maintenances, SOPs, and related documentation for field teams are accurate and up to date in the CMMS.
Responsibilities:
The CMMS Engineer is responsible for supporting regional service teams with managing their sites including maintaining asset data accuracy, equipment hierarchy, maintenance schedules and spare part inventory.
Establish spare parts list in CMMS
Train regional service team members on CMMS functionality
Audit and hold accountable regional teams and other internal stakeholders on correct and effective CMMS usage
Ensures all CMMS procedures are developed, understood, and followed consistently throughout Fluence
Identifies and facilitates improvements to CMMS performance and usage
Troubleshoots CMMS usage issues across Fluence
Supports CMMS Integrations with other systems (ERP, APM etc.)
Supports Quality initiatives not limited to RCAs, continuous improvement projects, lessons learned, best practice sharing, and audit support.
Supports performance team and regional service teams with CMMS Reporting requirements
Manages CMMS KPIs and reports the status of KPIs to direct Manager
Work closely with other engineering disciplines in an integrated team environment while managing all aspects a reliable CMMS system.
Skills & Qualifications:
Bachelor's degree or professional training in Business Administration, engineering or related fields
Advanced skill in MS Excel including Visual Basic or other programming languages (C++, Python, SQL)
Self starter- highly motivated
Strong verbal and written communication skills required
Excellent presenation skills is a must
Must be self-driven, highly detail oriented, organized and be able to work in a fast paced team environment
Working experience with CMMS Software (Fiix, Maximo etc.) or with ERP Software (Netsuite, SAP etc.) is a plus
Data analysis experience in a facilities maintenance program, specifically in asset management and spare part optimization is a plus
User training experience is a plus
Problem solving skills
Familiarity with ISO 9001 is a plus.

This position will report directly to the Quality Engineering Manager, Service, as part of the Global Quality Team. This position, although out of India, will be working with team members around the globe. This position is a remote position, but we may ask you to travel to the local India office 25% of the time. There may be some international travel needed. No more than 10% international travel.
#LI Onsite #Bangalore
Fluence IS AN EQUAL OPPORTUNITY EMPLOYER and fully subscribes to the principles of Equal Employment Opportunity to ensure that all applicants and employees are considered for hire, promotion, and job status without regard to race, color, religion, sex, national origin, age, disability, veteran status, sexual orientation, marital or familial status.