Senior Service Engineer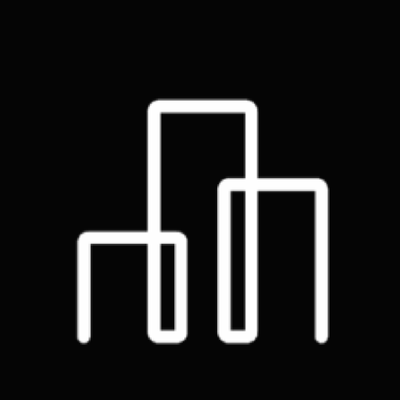 Advanced Microgrid Solutions
IT
San Diego, CA, USA
Posted on Thursday, July 14, 2022
About Fluence: Fluence Energy, Inc. (Nasdaq: FLNC) is a global market leader in energy storage products and services, and optimization software for renewables and storage. With a presence in over 47 markets globally, Fluence provides an ecosystem of offerings to drive the clean energy transition, including modular, scalable energy storage products, comprehensive service offerings, and the Fluence IQ Platform, which delivers AI-enabled SaaS products for managing and optimizing renewables and storage from any provider. Fluence is transforming the way we power our world by helping customers create more resilient and sustainable electric grids.
OUR CULTURE AND VALUES
We are guided by our passion to transform the way we power our world. Achieving our goals requires creativity, diversity of ideas and backgrounds, and building trust to effect change and move with speed.
We are Leading
Fluence currently has thousands of MW of energy storage projects operated or awarded worldwide in addition to the thousands of MW of projects managed by our trading platform—and we are growing every day.
We are Responsible
Fluence is defined by its unwavering commitment to safety, quality, and integrity.
We are Agile
We achieve our goals and meet our customer's needs by cultivating curiosity, adaptability, and self-reflection in our teams.
We are Fun
We value the diversity in thought and experience of our coworkers and customers. Through honest, forthcoming, and respectful communications we work to ensure that Fluence is an inclusive and welcoming environment for all.
ABOUT THE POSITION:
The primary purpose of the Senior Service Engineer (SSE) is to act as the primary liaison with a customer and ensure assigned Projects have high availability. The SSE is responsible for owning all customer concerns and maintenance activities for a Project including responsive reactive maintenance and planned preventive maintenance while managing third party contractors.
In this role you will:
Owner of large scale energy storage sites and prime owner of customer relationship. Operate as primary point of contact for all customer needs.
Own Safety culture and ensure safety is a priority during maintenance.
Own timely reactive and preventive maintenance activities coordinated with the customer. Provide onsite diagnostic, troubleshooting and hands-on technical support.
Actively identify and own process improvements to our growing service organization to reduce costs, improve reliability and improve quality of our services.
Manage 3rd party service contractors.
Maintain accurate records of all site activity and create professional service reports.
Successfully work with internal peers to improve product reliability and reduce service costs. Coordinate with Remote Monitoring Operations (ie. Ideas for improved remote monitoring tools/data), Installation team (ie. Ideas for improved installation quality) and Engineering teams (ie. Ideas to improve product reliability/serviceability).
Lead efforts to improve service costs within our team and responsibilities.
What will our ideal candidate bring to Fluence?
Undergraduate degree preferred (BSEE, BSME, BSCE) or Licensed Electrician
Experience in bi-directional inverters, HVAC and 1000V/high current DC systems.
5 years related experience in electric utility or independent power producer experience within generation / operations / technical teams (Energy Storage, Coal, Gas, Solar, Hydro, Wind).
Must have experience following safety efforts in an operational setting and leading it with contractors.
Proven track record troubleshooting.
Ability to adapt to dynamic conditions and stay focused/execute on goals.
Experience with setting up POs and managing scopes of work, payments with 3rd party service providers.
Highly developed interpersonal skills with ability to interface with multiple levels of customer organization.
Project Management – must be able to handle multiple types of issues at a site and to articulate plans to customer and drive actions to close internally or with contractors.
Excellent MS Office; SCADA Experience; MODBUS Experience.
Must be willing and able to travel up to 50% of the time
Requires ability to physically bend, stoop, sit, stand, walk, reach, climb ladders/steps, & lift up to 40lbs.
Hybrid #hybrid
Unlimited PTO
Medical, Dental, Vision, Life and Pet Insurance
Generous 401K Match
Annual Bonus Incentive
In Colorado, the standard pay range for this role is $90K - $115K annually. This range is specific to Colorado and may not be applicable in other locations.
Fluence IS AN EQUAL OPPORTUNITY EMPLOYER and fully subscribes to the principles of Equal Employment Opportunity to ensure that all applicants and employees are considered for hire, promotion, and job status without regard to race, color, religion, sex, national origin, age, disability, veteran status, sexual orientation, marital or familial status.