Control Software Engineer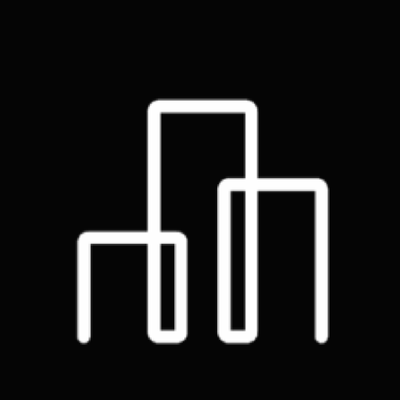 Advanced Microgrid Solutions
Software Engineering
Bengaluru, Karnataka, India
Posted on Tuesday, July 5, 2022
Fluence (Nasdaq: FLNC) is a global market leader in energy storage products and services and digital applications for renewables and storage. With a presence in 30 global markets, Fluence provides an ecosystem of offerings to drive the clean energy transition, including modular, scalable storage products, comprehensive service offerings, and the Fluence IQ platform, which delivers AI-enabled digital applications for managing and optimizing storage and renewables. The company is transforming the way we power our world by helping customers create more resilient and sustainable electric grids. For more information, please visit
fluenceenergy.com
.
OUR CULTURE AND VALUES
We are guided by our passion to transform the way we power our world. Achieving our goals requires creativity, diversity of ideas and backgrounds, and building trust to effect change and move with speed.
We are Leading
Fluence currently has thousands of MW of energy storage projects operated or awarded worldwide in addition to the thousands of MW of projects managed by our trading platform—and we are growing every day.
We are Responsible
Fluence is defined by its unwavering commitment to safety, quality, and integrity.
We are Agile
We achieve our goals and meet our customer's needs by cultivating curiosity, adaptability, and self-reflection in our teams.
We are Fun
We value the diversity in thought and experience of our coworkers and customers. Through honest, forthcoming, and respectful communications we work to ensure that Fluence is an inclusive and welcoming environment for all.
ABOUT THE POSITION:
We are looking for a Software Engineer with a passion for software design and extensive experience with power engineering, MathWorks Matlab/Simulink, Agile Scrum using Jira, and Git. Our Control System is comprised of three main applications: Controls, UI, and the Data Acquisition System. You will report to the Director of Control Application Software Development. As a hands-on member of the development team, you will also do the work of delivering a releasable Increment of product at the end of each Sprint.
What will our ideal candidate bring to Fluence?
Responsibilities
· Serve as the controls SW developer designing Fluence's energy storage system control SW for utility and grid applications.
· Develop FOS Controls, integrate grid-scale battery and power conversion systems from industry-leading manufacturers.
· Design, develop, build, and document FOS controls logic using MathWorks Matlab/Simulink/Stateflow and C.
· Support requisition engineering. Troubleshoot field issues and identify root causes.
· Focus on robustness, security, performance, scalability, and maintainability.
· Meet project timelines and budget.
· Track, manage, document, and report work using JIRA and Confluence.
· Foster a spirit of teamwork that allows for impersonal disagreement over ideas, conflict, and expeditious resolution.
Qualifications Required:
· Bachelor in the areas of Mechanical, Electrical, Computer Science, or related fields from an accredited university.
· Expertise in MathWorks Matlab/Simulink for model-based systems engineering.
· Strong knowledge of power system market applications, power generation, and/or energy storage system controls.
· Experience in closed-loop control algorithms.
· Expertise using the Agile development framework and Git workflow.
· Enthusiasm for getting things done, taking personal responsibility, adding value within a team setting, and ability to work with minimal supervision.
· Willing and able to travel, domestically and internationally, up to 5% of the time.
Preferred
· 3+ years of control SW development experience.
· MS in Computer Science, Software Engineering, or Mathematics from an accredited university. Significant related work experience will be considered in place of a master's degree.
· Expertise in control SW verification and validation.
· Expertise in Simulink code generation and optimization.
· Experience in Linux shell script programming.
· Experience in CI/CD integration process and toolchain.
· Experience with Industrial Protocols: Modbus TCP, DNP3, IEC 61850.
APPLY
Fluence uses LinkedIn Talent Hub to manage our recruitment process. To be considered for this and all roles at the company,
applicants must apply directly on LinkedIn here
Fluence IS AN EQUAL OPPORTUNITY EMPLOYER and fully subscribes to the principles of Equal Employment Opportunity to ensure that all applicants and employees are considered for hire, promotion, and job status without regard to race, color, religion, sex, national origin, age, disability, veteran status, sexual orientation, marital or familial status.